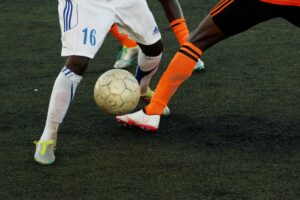 The effect of hate crime in football is the subject of a discussion panel next week.
On Monday (October 16), Lindsay England and Dr Miro Griffiths will be holding the talk on the topic and then discuss any solutions for hate crime within football.
There will be opportunities for people attending to voice their opinions and direct questions to the panel.
The event is organised around three key questions – the first is "What is a hate crime and how does it differ from discrimination?'" the second is "What campaigns and interventions exist to combat hate crime?. The final question is: "What are the challenges in tackling hate crime?".
A solution needs to be found to help stop hate crimes and violence in football. This event will discuss several issues and solutions on how solve this major issue in the sport we all love.
Featured image Jannik Skorna