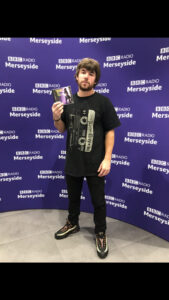 Former X Factor star Anthony Russell has opened up about his past drug abuse as he looks to rebuild his reputation and career with the launch of a new album.
Liverpudlian Anthony got the nation talking when he appeared on the ITV show in 2018 with a bruised eye and a soulful rendition of Issues. However the experience was not to last as disciplinary issues relating to substance abuse meant he had to attend rehab in South Africa.
A year later it seemed his fortunes had changed as he went on to finish second behind Dalton Harris on 2019's series of The X Factor, but unfortunately for 'Tighto' old habits refused to die as he was dropped by his record label and booted off The X Factor live tour for further drug-related incidents.
Now, four years on, Anthony is back.
Redemption
He said: " I've worked so hard to get sober and get back into music but this time I'm doing it the way I want."
Initially set for launch in 2020 his new album Down By the River documents his redemption from being on the cusp of musical stardom and downfall to picking himself back up by going back to his roots of his humble Bootle beginnings with one track Rise being a very clear example.
He said: "This is definitely part of my rise, I think of this album as a redemption album…
"Now I'm back fighting, what an honour I'm so excited and cant wait to get back on stage to blow the gaff and launch this album".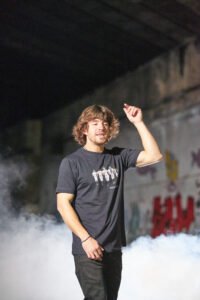 The future
With his newly-appointed life coach by his side the future is looking more optimistic for Anthony and he will not be going away any time soon with a busy couple of years ahead.
He said: "I'm trying to do as many festivals as I can and working on collaborations and am even already thinking about the second album".
He added: "But at this moment in time I'm working on an EP this is like a bridge between my first and second albums to keep me creative and continue my rise".
Featured image (c) Kevin Good