Liverpool's newest bar opened with a touch of the Irish magic.
Singer Conleth McGeary, originally from County Tyrone, has launched a new music- orientated bar, The Beeswing, in the bustling student area of Smithdown.
The Beeswing originates from the classic Richard Thompson tune, The Beeswing.
Conleth said the "lyrically beautiful" tune allowed him to marry his dream of owning his own bar while intertwining it with music.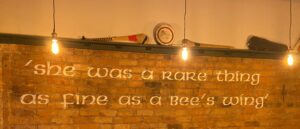 He feels as though he is going "back to his roots" by having the bar in Smithdown, as he lived there eight years ago as a student.
Conleth said the bar's unique selling point will be  live music playing in the bar ever single night.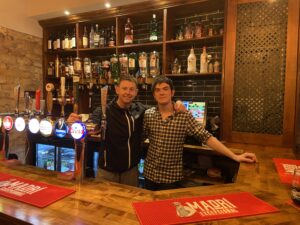 Not only will he and bartender Joe be performing, but everyone's welcome to let him know and jump on the stage.
A very important question is whether he will be keeping his renowned spot at The Liffey on Sundays in town.
Thankfully, he will be keeping the majority of his spots in Liverpool City Centre.
"Liffey Sundays live on," he said.
The Liffey is held close to Conleth's heart as it was his first ever gig.
"There's rarely ever trouble and always good craic."
His inspiration behind his own music dream would be Dublin talent Dermot Kennedy, who "someday he will support and open for. [Dermot] just doesn't know that yet."
Also, Christy Moore, who Conleth loves, not only for what he sings but for what he stands for.
The bar is situated at 208 Smithdown Road, with a perfect warm cosy energy, great for meeting friends for a pint and having a boogie.
Straight outside there is a bus stop so it is easily accessible from many areas in Liverpool, no excuse not to go now.
Conleth is excited to welcome everyone into the bar, have a drink and get to know all the wonderful people.