Eurovision fans across the world will be faced with disappointment as tickets sold out in less than two hours after their release.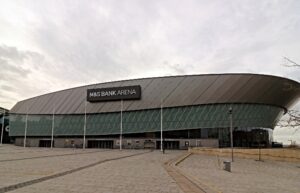 Liverpool is gearing up to play host to thousands of visitors as the song contest is only two months away, taking place at M&S Bank Arena between May 8 and May 13.
Fans purchased tickets for nine different shows including six previews and the big three televised shows.
Tickets are £30 to £290 for the semi finals and £80 to £380 for the grand final shows.
As tickets have flown out, people will be looking for other options to watch Eurovision around Liverpool.
Many of the city's bars will be hosting viewing parties for the grand final, with some even showing all three shows.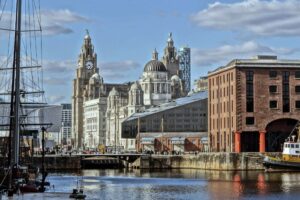 Pier Head will be transformed into EuroVillage, featuring big screens playing Eurovision to an outdoor audience just outside the arena.
But there will be plenty of places holding events for those wanting to watch indoors. Revolution Albert Dock will be a screening party for the final with tickets ranging from £22 to £1650 for the private Mezzanine Lounge.
Mersey Ferries will be giving fans the option to watch the final in a different style. For £60, crowds will be able to board the Mersey Ferry and sail down the river whilst watching the show live.
For those wanting a cheaper option, Einstein on Concert Square will also be showing the grand final as well as the two semi-finals. Many other bars are in the process of releasing more information about their plans for the event.
As the UK is hosting the competition in place of Ukraine, who were last year's winners, 3,000 tickets will be offered to Ukrainian fans based in the UK as part of the 'Homes for Ukraine Scheme'.
The announcement was made by the Government Department for Culture, Media and Sport.
Culture Secretary Lucy Frazer said: "Today's announcement means that thousands of tickets will be offered to those displaced by war, so that they can take part in a show honouring their home land, their culture and their music.
"As always, we stand together with the Ukrainian people and their fight for freedom."
"As always, we stand together with the Ukrainian people and their fight for freedom."
Vadym Prystaiko, Ukrainian Ambassador to the UK, said: "The UK's steadfast support for Ukraine in the face of Russia's invasion has been exemplary and this gesture is another example of that commitment.
"We are grateful to the UK Government, Liverpool City Council, and the BBC for their efforts to honour Ukraine's culture and people through this event."
Tickets can be bought here
Featured image (c) Eurovision