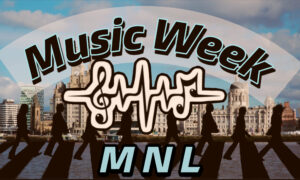 Female punk band the Iconoclasts are making a comeback – over 40 years on. The Merseyside band were popular on the Liverpool punk scene during the 1980s, inspiring many youngsters of the time with outrageously spikey hair and some marvellously customised clothes. They were angry and wanted to be heard.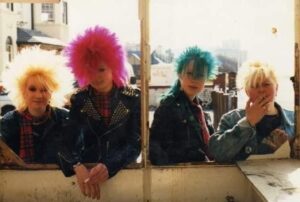 The band started up in 1982 against a backdrop of riots and discontented youth. The four punks decided they wanted to start a band, make some noise, and most importantly have some fun!
Back in December 2022 they made their first comeback appearance, performing at Molly's Chambers on the Wirral, supporting another blast from the past, Instant Agony. This was the first time the Iconoclasts had performed in 40 years.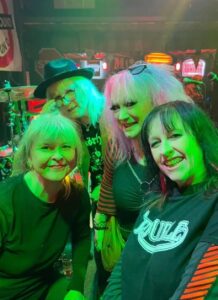 Mandy Bruce, bassist of Iconoclasts, says: "Our mates Instant Agony were doing a 40-year reunion and I was talking to their singer Hocky and remembered it was also 40 years since we formed Iconoclasts.
"He said we should play at their gig too. I contacted all the ladies and they agreed to do it. It's been ace hanging round with them all again."
Since announcing their reunion in 2022, some amazing gig opportunities are coming their way this year. They will be playing Blackpool's Rebellion Festival, the biggest punk festival in the UK, along with Nice N Sleazy, Star and Garter and Morecambe Punk Festival.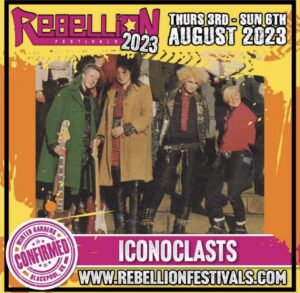 Along with getting out there and playing again, fans can  expect some music to be recorded from the band. Mostly the old classics along with some new ones, which is some very exciting news for all the scouse punks out there.
Richie Tomlinson, fan and long-time Scouse punk, said: "I felt Iconoclasts were one of the most important bands on the Liverpool scene. They paved the way for future generations of women in bands.
"As for them playing Rebellion, it's great they will get the chance to play a large crowd, some of whom would never have had the chance to see them first time round. It's great to see them back. Brings back many happy memories."
With many inspiring bands arising from punk, many are heavily male dominated. The Iconoclasts influence many women of all generations, addressing issues directly relating to women and having female voices heard.
Mandy says: "I think generally more girls doing any kind of music is a good thing. I've been in lots of bands with men, and I always doubt myself, no idea why, but I never feel like that when I play in a band with women. Punk has given us fabulous fun and opportunities. I don't regret a minute of it."
Featured Image (C) Iconoclasts