An award-winning Liverpool chef has made it it to the final round of BBC2 show Great British Menu.
Dave Critchley, who is the executive chef director Lu Ban in Cains Brewery Village, said his phone has not stopped ringing since the news was announced on television last night.
He said: "It is great but at the same time it has been mentally draining as well!"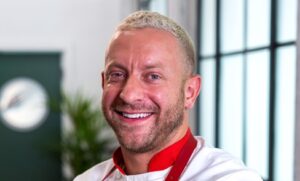 Dave is hoping to represent the North West in the show.
The winning chefs will cook at a banquet to celebrate 100 years of British broadcasting.
It will be held at Alexandra Palace in London, with famous faces due to attend.
He also appeared on the show last year, however he has now gone one step further.
"The ultimate gain this year was to try and make it to the judges' chamber, Last year was a difficult time as we were in and out of lockdown so this years feel a little bit calmer."
Dave's next dishes will be judged by celebrity chef Tom Kerridge and Merseyside born restaurateur Nisha Katona, among others.
His focus on Chinese food again this year is a reason why he feels he has progressed.
He said: "I now feel more confident with Chinese-style dishes and flavours."
The final of the North West regional heat is on BBC2 at 8pm tonight.