An award-winning Liverpool chef is making a come-back this week, as the Great British Menu returns to our TV screens.
Dave Critchley, 39, is making a return in the North West heats after being knocked out in the 16th season last year.
Dave, executive chef director at Lu Ban in Cains Brewery Village, said: "I look forward to being involved with Great British Menu, it was such a great experience the last time."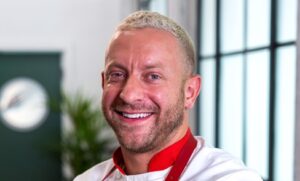 Cains Brewery Village is on the site of a former brewery in Liverpool, Stanhope St, founded in 1858 by Robert Cain.
It is home to popular venues such as Ghetto Golf, Baltic Market, Peaky Blinders Bar and Tusk.
Proud Liverpudlian Dave has been in kitchens since he was 15 years old, although he trained at university as a graphic designer and children's book illustrator.
Dave, from Childwall, got his first job washing dishes in the popular Halfway House pub.
Over three nights this week, Dave will battle three North West chefs in the Great British Menu kitchen.
"I am given a second bite of the cherry and I intend to make the most of it."
He's up against Caroline Martins of the Sao Paulo Project and Blossom Street Social in Manchester, Macclesfield native Sam Lomas of Glebe House in Devon, and Preston lad Stevie Lamb of The Orangery at Rockcliffe Hall, Darlington.
To commemorate BBC's first radio broadcast in 1922, this year's theme for the Great British Menu is to reflect "100 Years of Great British Broadcasting."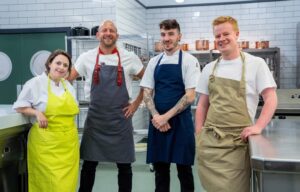 This week's dishes are inspired by British shows such as Dad's Army, quiz show Blockbusters, and Peaky Blinders.
We will also see dishes inspired by Absolutely Fabulous, Fanny Craddock, and a dish dedicated to David Attenborough.
Celebrity chef Andi Oliver will be amongst the action in the Great British Menu kitchen, acting as host.
A guest judge connected to the chosen theme will join the regular judges each week.
The Great British Menu twitter feed has been talking about the Liverpool chef:
First of our North West Chefs is Returner @DaveJCritchley from @lubanliverpool This year he's determined to go all the way! #GreatBritishMenu #Liverpool Tune In Tuesday 8pm #BBCTWO pic.twitter.com/NPKDFbxevw

— Great British Menu (@GBMofficial) February 6, 2022