Shakespeare North Playhouse has unveiled a jam-packed season of performances in its  Sir Ken Dodd performance garden area, in tribute to the late Liverpool comedian.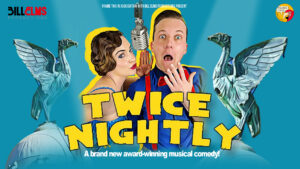 This season will start on May 6 with a brand-new musical comedy from Bill Elms Productions, "Twice Nightly."
The play stars Maria Lovelady, Michael Alan-Bailey and features the voice of Joe Pasquale and will feature several original songs.
Senior producer of Shakespeare North, Playhouse, Siobhan Noble, spoke of how successful the Ken Dodd performance area has been since opening.
Speaking to Merseynewslive she said: "People come in all weathers, they bring umbrellas, wear sunglasses – they love it!"
This results in a return of former theatre companies returning to the theatre.
The popular Rubbish Shakespeare Company return
The 9-11 of June sees the return of Rubbish Shakespeare's production of 'A Rubbish Midsummer Night's Dream.'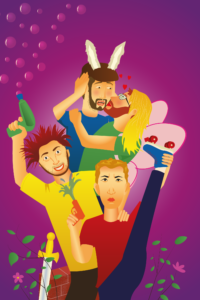 The play has been described as 'like Horrible Histories but funnier' this production puts the laughs back into Shakespearean Comedy.
A Place for Us Theatre will be performing June 15-18 with their comedy Murder, Mayhem & Magic." This comedic take on Shakespeare's works performed in the court of Queen Elizabeth I should please both comedy and Shakespeare aficionados alike.
19th Annual Prescot Festival of Music and the Arts
To conclude the month of June the 19th Annual Prescot Festival of Music & the Arts  will take place. The Ken Dodd performance garden will host 'In conversation with Shakespeare North Playhouse'  on the June 24, where Creative Director Laura Collier and Chief Executive Melanie Lewis will sit down to discuss the festival and what attendees can expect.  
When sourcing shows for the programme, Siobhan says she uses a variety of methods: "I go and see a lot of plays and some of them I bring here, we also have a lot of returning companies and sometimes companies approach us."
This approach has ensured that Shakespeare North Playhouse have a packed and exciting programme for their garden area, which continues through the summer.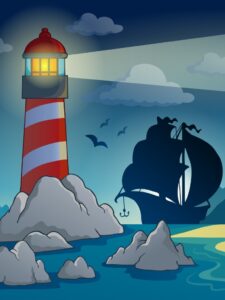 July will kick off on the 14-16 with the return of Imaginarium Theatre's 'Treasure Island and the Last Lighthouse Keeper.' which should keep the children entertained during half term.
And from July 21-23 the Rubbish Shakespeare Company will return with Wing it Improv to perform 'The Incomplete Works.'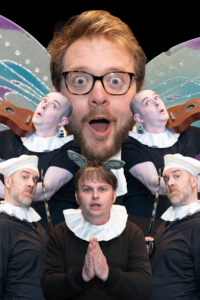 This improvised play  honours the 400th anniversary of Shakespeare's First Folio.
Handlebard  returns to to Shakespeare North with their hilarious, high-octane production of 'A Midsummer Night's Dream'  on July 27-28 .
William Roscoe is brought to life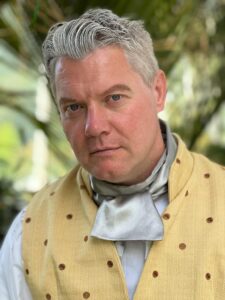 The Performance Garden season  rounds up on August 26-27 when Artsgroupie bring to life William Roscoe, one of England's first abolitionists and social activists, in 'A Portrait of William Roscoe'  which uses puppetry, physicality, and traditional storytelling to bring the poet, social activist and patron of the arts to life.  
Artsgroupie previously appeared at The Shakespeare North, Playhouse with their production of 'Kitty: Queen of the Washhouse' and the show was so successful that Siobhan knows that people will love 'A Portrait of Willian Roscoe'
She said: "We value our customer feedback and we have lots of returning punters, people come then return with their families. The audience absolutely loved 'Kitty: Queen of the Washhouse' so I know they will love 'A Portrait of William Roscoe.'
Siobhan would like to develop further events in the garden area.
She said: "We would love to showcase outdoor cinema but we don't have the facilities at the moment. We tested outdoor music events last year which went well."
To see Shakespeare North's Playhouse full programme of events throughout all areas of the theatre, click here
Shakespeare North Playhouse announces 80's themed take on a classic