Shakespeare's classic play The Comedy of errors is being reimagined in the 80's and the Shakespeare North Playhouse says to expect mistaken identity, theatrical chaos and belting musical numbers in the era of big phones and even bigger shoulder pads!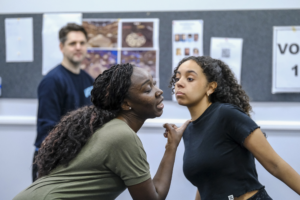 The tale of two rival states and two mismatched twins, all set in Yorkshire, is far from your average old play.
Yet the dramatic irony that ensues will be a fun twist for a modern audience.
When an actor from Lancashire travels down to Yorkshire to perform his one-man-show, he is shocked to find that the audience is empty.
Instead everyone is attending the talent show across town, unbeknownst to him, staring his twin brother.
Will the twins discover each other? Will they learn how they became separated? Will either show go on at all?
The Comedy of Errors (more or less) is a co-production between Prescot's Shakespeare North Playhouse and Scarborough's Stephen Joseph.
The cast includes Valerie Antwi, Andy Cryer, Claire Eden, David (and Peter) Kirkbride, Alyce Liburd, Oliver (and Zach) Mawdsley and Ida Regan.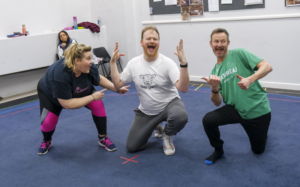 Catch the show at Shakespeare North Playhouse from Friday 3 to Saturday March 25, and at the Stephen Joseph Theatre from Friday March 30 to Saturday April 15.
Tickets are available from the Shakespeare North Playhouse box office on 0151 433 7156 and online at shakespearenorthplayhouse.co.uk, and from the Stephen Joseph Theatre box office on 01723 370541 and online at www.sjt.uk.com
Work continues on the Shakespeare North Playhouse in Prescot