Construction of the Shakespeare North Playhouse has taken centre stage in Prescot town centre.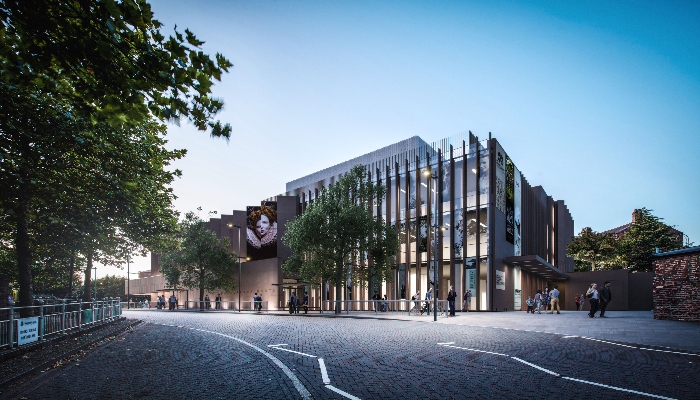 Despite the Coronavirus pandemic, the £28 million project is still set to open in 2022.
The Playhouse celebrates Prescot's historic connection to William Shakespeare and completes the Shakespearean triangle with London and Stratford-upon-Avon.
The Playhouse is anticipated to be the highlight of Knowsley's year as Liverpool City Region Borough of Culture.
Visitors of the Shakespeare North Playhouse can expect:
A 17th century inspired cockpit-in-court design with 472 seats.
A variety of music, comedy, and theatre performances.
Additional performance spaces, including an outdoor performance garden.
An inclusive education programme and facilities.
Knowsley Council's Cabinet Member for Regeneration and Economic Development, Cllr Tony Brennan, said: "We're really excited as it is a really special and unique project for Prescot, Knowsley and the wider city region.
"The construction is continuing and has been continuing throughout the pandemic. Social distancing measures have been in place and they have been followed."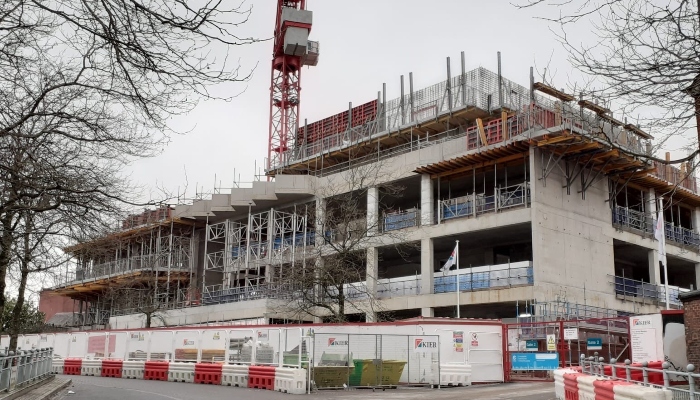 Prescot was awarded £3.2 million by the Heritage Lottery Fund to regenerate the historic town. Work to local transport links have already begun following a £7.5 million investment from Liverpool City Region Combined Authority.
The project is expected to boost local economic growth by £5.3 million and welcome more than 140,000 visitors each year.
With many local businesses closed due to lockdown restrictions, it is hoped that the project will support the area's economic recovery.
Cllr Tony Brennan said: "These are difficult times for business owners, and it's going to play a part in how we build back better.
"Businesses, restaurants and the Heritage Initiative will help and support us as we come through the pandemic.
"It really is a positive thing in terms of the future regeneration of Prescot and Knowsley."
More information on the Shakespeare North Playhouse is available on their website shakespearenorthplayhouse.co.uk.