Student Jessica Taylor has completed an inspiring 25-day challenge to raise money for the Neonatal Unit at Liverpool Women's Hospital.
The PhD Chemistry student at The University of Liverpool raised £1625 by walking 25,000 steps for 25 days.
Jessica, 25, has spent the past two years raising awareness and money for charities which dedicate their time and efforts to supporting families who have experienced a pregnancy related trauma.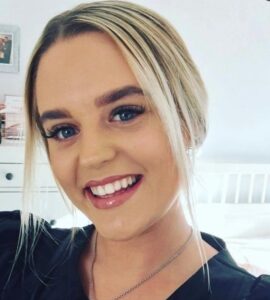 She said: "My passion to help families that have struggled with fertility, miscarriage, premature birth and neonatal loss has become a real driving force to make a change."
Jessica wants to show that difficulties that arise during pregnancy aren't a taboo subject and should be spoken about freely.
She wants to ensure people are aware of the emotional and physical impacts of premature birth cases.
"My family and friends are no strangers to miscarriage, stillbirth, preterm birth, neonatal loss, infertility and failed IVF.
"I have grown up knowing that these events do in fact exist, and are more common than people first imagine.
"A problem shared is a problem halved, so no parents should feel unable to talk about the impact a pregnancy related trauma has had."
Jessica chose to allocate funds to the Neonatal Intensive Care Unit after family and friends experienced their treatment and emotional support first-hand.
"They are a fantastic asset to Liverpool and the work they provide is filled with compassion, empathy and determination," she added.
Donations will also be used to help renovate an accommodation block for parents whose babies are undergoing intensive care.
Kathryn Thomson, CEO of Liverpool Women's NHS Foundation Trust, said: "Jess is an inspirational young woman with a big heart.
"These charitable acts are fundamental to helping Liverpool Women's deliver the best possible care and experience."
You can find more information about the work the Neonatal unit do here.
You can support Liverpool Women's NHS Foundation Trust here.