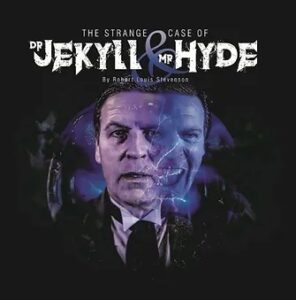 Mark Stratford held the audience in the palm of his hands at Hope Street Theatre last night, during his one man adaptation of the famous Robert Louis Stevenson novella.
The play stayed faithful to its 19th century roots, while at the same time aesthetically stripping it down to its bare minimum. However, elaborate sets and lighting were not needed when the main actor was so full of depth.
Stratford conceived, designed and adapted this take on good vs evil, and thoroughly delivered on what he set out to achieve.
He commences the play by addressing the audience as Inspector Newcomen, where he breaks the fourth wall, in a manner guaranteed to gain the audience's attention, and set out to tell this strange tale.
His physical transformation is quite astonishing
He takes on a sway-back posture, complete with hands on hips and cockney accent to establish the character.
This adjusting of his gait is something that he masters all the way through the performance, allowing the audience to subvert reality and accept him in all the various characters that he plays.
Whether he is upright and respectable as Dr Jekyll or hunched and spider-like as Mr Hyde, his physical transformation into all of these characters is quite astonishing.
Mark Stratford shines
The heart of the show lies in the character of Mr Utterson – Dr Jekyll's lawyer and most trusted friend. Mr Utterson is warm and relatable and takes the audience with him through his investigation into the relationship between Dr Jekyll and Mr Hyde.
The set, also designed by Stratford, was basic – just small 19th century tables and props placed strategically across a bare stage, however, this was enough to transport the audience to the time period.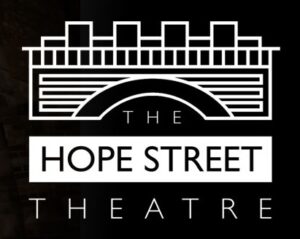 Stratford's costume was that of a true Victorian gentleman, yet it was easy to envision costume changes on the different characters.
While the lighting was basic and minimum, it was essential to the mood and story. It was obvious when there was a scene change as the lighting indicated this – dark with a spotlight for night time, red when there was a murder, soft white for day time and -most striking of all – green when the gruesome Mr Hyde made an appearance.
The final reveal was a tour-de-force
The final reveal of the real connection between Dr Jekyll and Mr Hyde might have played out a little too long, yet it was a tour-de-force of acting from Mr Stratford. He manically changed from character to character, adjusting his accents and stance impeccably.
His Mr Hyde was so menacing during this period that there were several nervous noises from the audience throughout.
The final 15 minutes of the story could be compared to someone suffering from addiction – the potion changes his personality until he is needing more and more each time.
Mr Stratford's physical performance left him sweating as profusely as someone in withdrawal.
Whether metaphorical or not, this performance of The Strange Case of Dr Jekyll and Mr Hyde should not be missed. Mark Stratford deserves many accolades and success for the amount of work and talent that he has poured into this production.
The Stratford Playhouse are at The Hope Street Theatre until Saturday, 4th March as part of their UK tour.
Further information on their UK tour here