The brand-new musical comedy 'Twice Nightly' is returning to Liverpool on their tour this spring.
Back in 2021 at Liverpool Theatre Festival, 'Twice Nightly' won over the audience when premiering their performance, winning the title of best new production.
Returning to the Merseyside, you can catch the sparkling new stage musical about the golden age of variety theatre on a choice of three nights at the Liverpool's Royal Court from April 27-29.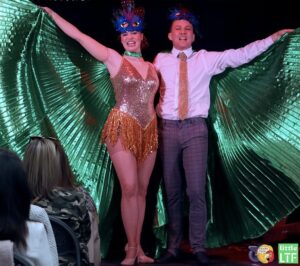 The production itself is written, choregraphed and performed by the stars of the show Maria Lovelady as Madge and Michael Alan-Bailey as Don. The show also features big name stars, Roy Carruthers and the voice of Joe Pasquale.
Set in 1931, Don and Madge are a singing and dancing double act, living the sweet life – until things turn sour.
Featuring original songs ad celebrating theatre's golden years, it's claimed that 'this homemade comedy will leave you wanting second helpings!'.