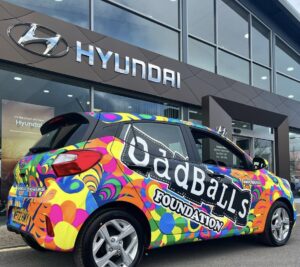 A group of four Liverpool John Moores University students are hosting a dodge ball tournament in aid of a testicular cancer charity.
Oddballs Foundation was set up in 2015 to raise awareness and donations about the condition.
Testicular cancer is one of the most common forms of cancer to affect males between the ages of 15 and 49.
Around 2,300 men are diagnosed each year in the UK. However, if detected early it is over 95% curable – self-checking could potentially save a life.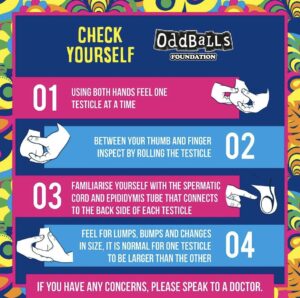 Kieran from the Oddballs Foundation said: "The work we do as a charity would not be possible without the support from our community fundraisers.
"We are hugely appreciative of anybody who wants to raise money or awareness for The OddBalls Foundation.
"We truly believe that every contact counts, so one simple conversation or a fun challenge bringing people together could potentially save a life!"
Joe, Danny, Adam and Eddie in the group have said that they are not hosting the event for just male participants, but are encouraging girls to enter a team – because, despite the cancer only affecting men, females do also suffer from it.
Whether it be their dad, brother or anyone they know that are at risk of developing testicular cancer or currently suffering from it, they can help by taking part in the event to raise awareness.
Oddballs is also one of the UK's biggest underwear brands in the UK, donating and supporting other charities, accumulating to a sum of £850,000.
In their years they have partnered with some of the biggest sporting bodies and teams in the world including England Rugby, Cricket and Football. From every sale of each product, they donate £1 directly to the Samaritans charity.
There are now at 50 ambassadors across the UK
The foundation focuses on their University Ambassador Programme to deliver their message across all regions.
This sees the ambassadors visit schools, universities and workplaces, delivering talks on Testicular Cancer to remind boys and men to check their balls – and removing any stigma and embarrassment about it.
They also fit their Check Yourself Guides into public spaces and workplaces. In their first year they started off with five University ambassadors – there are now at 50 ambassadors across the UK.
If you would like to take part in the dodgeball tournament and have a team of six you would like to put forward, contact the group on their Instagram page here.
Alternatively, if dodging and throwing some balls at your friends is not your cup of tea, you can head down on the April 3 in the sports hall of the Student Life Building, Copperas Hill, to show your support.
If you fancy fundraising yourself, head over to the Oddballs Foundation website.
Watch Bella Cox's video report here: