Liverpool city centre is a place where a coffee lover could spend, months if not years trying all the different options.
Well, we've got this for you. Merseynewslive's Magda Podhajecka recommends seven local places where coffee is not just a beverage – it's an experience.
Lovelocks – more than just a coffee shop
This independent café, set just a few minutes from the Lime Street station, focuses on inclusivity.
They know the value of a good coffee but also good atmosphere. Sitting at one of their huge windows with a warm hug in mug is a perfect escape from everyday madness or rainy days.
Old Haymarket, Liverpool L1 6ER 
2. Paper Cup Coffee – the one that gives back and more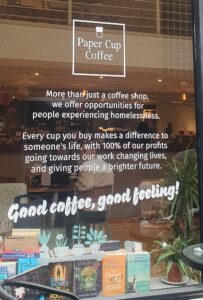 Paper Cup blossomed from a non-profit organisation into a place that provides acts of service to those who are often ignored by society.
I stumbled across this place during my very first few weeks in Liverpool, looking for a decent cuppa. Not only did I satisfy my plate but also found that Paper Cup fights the stigma around homelessness and gives the homeless a voice.
2 Queen Square, Liverpool L1 1RH
3. Thoughtfully – dolce far niente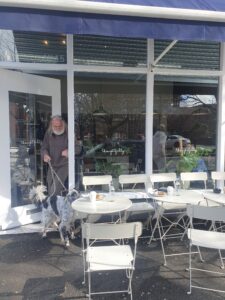 If you watched Eat, pray, love you should have heard of dolce far niente – the sweetness of doing nothing. Located in a quiet alley just around the corner from the very heart of the city, Thoughtfully is a perfect spot to stop for a moment and really enjoy the moment while sipping one of the finest brews around.
Speciality coffee served there is also a great opportunity to expand your taste pallet and up your coffee game.
15 Cleveland Square, Liverpool L1 5BE
4. Bean – if you want something more sophisticated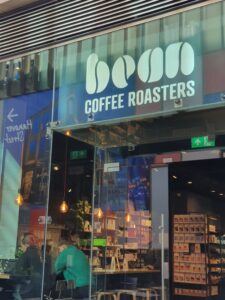 Speaking of expanding your taste pallet, at this independent speciality coffee roasters you decide on the beans an the brewing method.
For me it ticks all the boxes: located in the center, cozy interior with loads of natural light and the highest quality beverages. What's more, it still has that laid-back atmosphere and some sweeter options, so it doesn't scare away more casual coffee drinkers.
10 Manestys Lane Liverpool One, Liverpool L1 3DL
5. 92 Degrees – the students' must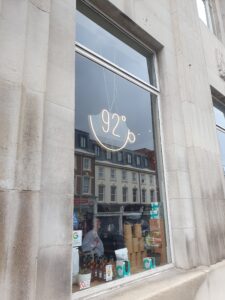 If you are or were a student in Liverpool you probably have heard of this one. 92 Degrees is locally known as one of the best spots to bring your laptop to and beat procrastination.
But let's not forget it's a roastery and their cortados are just lovely.
24 Hardman Street, Liverpool L1 9AX
6. Land – hidden gem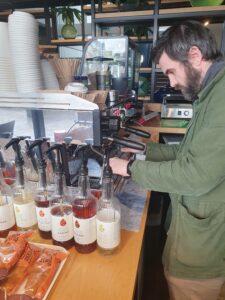 This one is a true hidden gem.
Land is a hybrid mix of hospitality and design hiding at the Liverpool Science Park.
For the love of coffee, just try, you'll thank me later.
131 Mount Pleasant, Liverpool 
7. Mother Espresso – perfection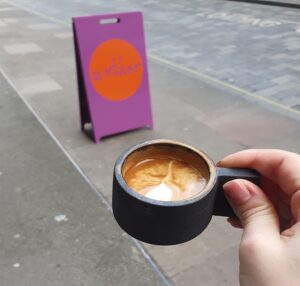 Finally, another proof that local independent cafés are superior to massive chains. Mother Espresso is the top shelf of caffeinated beverages. There was nothing I wouldn't like about it. The espresso had a nice full body, some interesting notes to it and the most perfect, velvety, almost sweet finish.
If you're a coffee snob like myself, this is the one that definitely won't disappoint you.
82 Wood Street, Liverpool L1 4DQ