A Merseyside production company run by a mother and daughter duo is celebrating after being shortlisted in four categories at the prestigious National Panto Awards 2023.
Jane Joseph and Chantelle Nolan are the power behind Regal Entertainments Ltd, which has been bringing top quality productions to the North West for the last 20 years.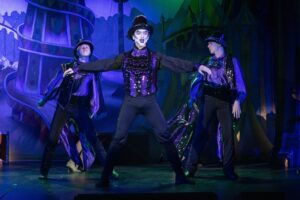 The panto team has been nominated in four categories in the national awards: Best Small Panto (under 500 seats), Best Villain, Best Ensemble and Best Sound Design
Jane and Chantelle said: "Pantomime is such an important part of British theatre tradition; it's often children and young people's first taste of live performance.
 "A great panto can spark a lifelong love affair with the theatre, and that's what we strive to give our audiences at both the Epstein Theatre and at St Helens."
The annual ceremony, run by the UK Pantomime Association, celebrates excellence and champions pantomime as an important British art form.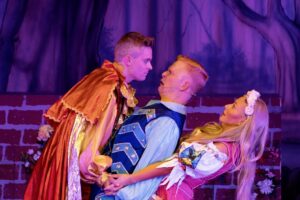 The nominees were chosen by 64 judges who attended more than 240 venues and saw more than 700 performances across the UK.
Simon Sladen, chairman of the UK Panto Association, said: "After what for many venues was a record-breaking pantomime season in 2022/23, we can't wait to celebrate the wide array of excellence in the genre at the National Pantomime Awards this April.
"Thank you to everyone who brings the pantomime magic to the stage, and good luck to all of this year's nominees."
This year's awards ceremony takes place at the Trafalgar Theatre in London's West End on Tuesday April 11 and will be hosted by stage and screen star Christopher Biggins.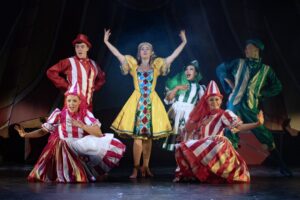 Regal Entertainments is set to stage more of their family shows at St Helens Theatre and the Epstein Theatre this Easter; Beauty and the Beast at St Helens Theatre Royal (5-16 April) and Sleeping Beauty at the Epstein Theatre (7-16 April).