Exam season has commenced for university students with many facing numerous deadlines from now until mid-May.
University strikes have added to the inevitable stress due to in-person teaching being disrupted. These interruptions have made independent study more important than ever.
This means now is the best time to find that perfect study spot.
Looking for places outside of campus libraries and social spaces is the perfect way to explore more of Liverpool whilst keeping productive.
There are plenty of cafés around the city centre where you can focus on your studies with a coffee in hand.
MNL has compiled a list of our favourite coffee shops for revision sessions.
The Egg

Entrance to The Egg Cafe © Coni Harpham
A hidden gem just off the beaten track of Bold Street. After climbing two flights of stairs, a small doorway will open you up into this vegetarian eatery. They pride themselves on a cosy vibe with "smiles to chase those clouds away".
FREE WIFI- YES
PRICE OF A LATTE- £3.40
16-18 Newington, Liverpool L1 4ED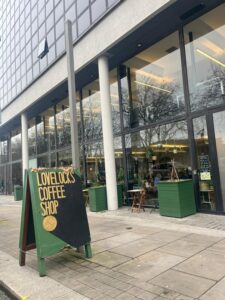 2. Lovelocks
Having recently moved to a new venue, Lovelocks now has even more space to provide students with a table to sprawl out their books and laptop. Their menu is uni-budget friendly with breakfast options under a fiver.
FREE WIFI- YES
PRICE OF A LATTE- £3.20
6 Old Haymarket, Central L1 6ER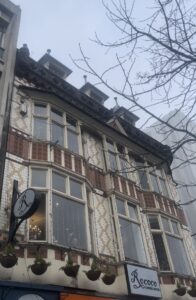 3. Rococo
Right next to Liverpool One, Rococo is in the perfect position to incorporate some revision in between shopping for your next night-out ensemble. With two floors, and multiple rooms to appreciate, there is room to study despite this being a busy coffee house.
FREE WIFI- YES
PRICE OF A LATTE- £3.00
1st Floor, 61 Lord Street, Liverpool, L2 6PB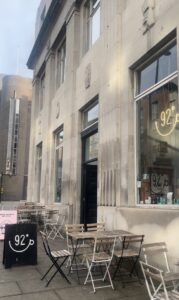 4. 92 Degrees
Boasting three cafes on Myrtle Street, Hardman Street and Jamaica Street, chances are it won't be too far of a walk to get to this study spot. They are currently offering a 10% discount for students.
FREE WIFI- YES
PRICE OF A LATTE- £3.40 (£3.08 with 10% discount)
36 Myrtle Street, Liverpool L7 7DP, 24 Hardman Street, Liverpool L1 9AX, 49 Jamaica Street, Central L1 0AF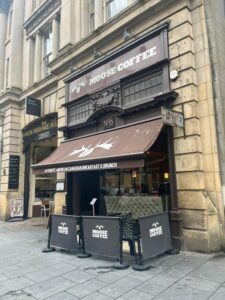 5. Moose Coffee
The aim of Moose Coffee "is to provide an American Canadian influenced breakfast and brunch experience with an authentic short order menu." The independent café has two locations, one on Dale street and another on Hope Street, near the Georgian Quarter.
FREE WIFI- NO
PRICE OF A LATTE- £3.25
6 Dale St, Liverpool L2 4TQ, 88 Hope Street, Liverpool L1 9BW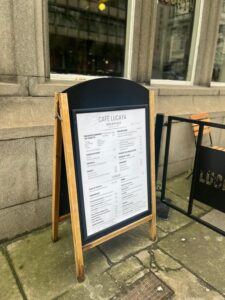 6. Cafe Lucaya
This café is situated in an airy and bright building, with lofty ceilings and large windows overlooking Water Street. It was created as the sister café to Rococo on Lord Street; however, the décor, ambience and menus differ. As it is positioned slightly out of the city-centre, Lucaya is a good choice if you are looking for somewhere slightly quieter to get your head into some
FREE WIFI- YES
PRICE OF A LATTE- £3.00
Water Street, Liverpool, L3 1BH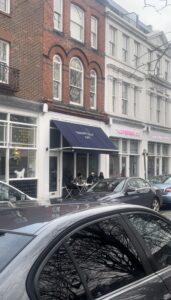 7. Thoughtfully Café
Facing out towards a tree filled square, Thoughtfully is situated between the city centre and the docks. Although a small shop, the mezzanine level offers a quiet and personal space to focus on your studies. If you're looking to earn some extra money to support your study, they have also just announced they are hiring a part time barista.
FREE WIFI- YES
PRICE OF A LATTE- £3.00
14, Cleveland Square, Liverpool L1 5BE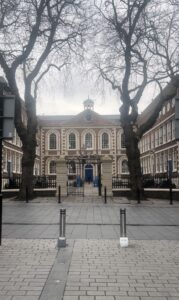 8. The Bluecoat
Why not take in some artwork at the Bluecoat gallery before settling down in their spacious café? This study spot is conveniently located in a Grade 1 listed building in the centre of Liverpool for those not wanting to walk too far.
FREE WIFI- YES
PRICE OF A LATTE- £3.20
Bluecoat Chambers School Lane, Liverpool L1 3BX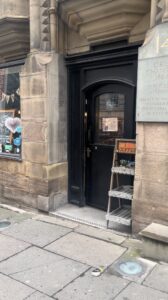 9. A Small Fish in a Big Pond
Nestled between the striking buildings of Water Street, this tiny café is behind a little black door which could easily go unnoticed. Due to it's overlooked entrance, this cosy spot is an ideal place to hide away from the hustle and bustle of the city centre and focus on university work.
FREE WIFI- NO
PRICE OF A LATTE- £2.75
16 Water Street Oriel Chambers, Liverpool L2 8TD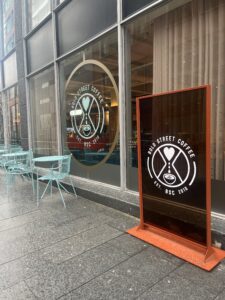 10. Bold Street Coffee
Although its original site is on Bold Street, it has since opened its doors at The Plaza on Old Hall Street. Their site on Bold Street is usually fairly busy, but if you head to their downstairs seating, chances are you will find a spot to study.
FREE WIFI- YES
PRICE OF A LATTE- £3.30
89 Bold Street, Liverpool L1 4HF, The Plaza 100 Old Hall Street, The Plaza Building, Liverpool L3 9QJ
For an overview of these top study spots, watch our TikTok video https://vm.tiktok.com/ZMYPvatsu/