Merseyside writers have reacted to the news that works by author Roald Dahl have been rewritten by a "sensitivity" writer.
In an age where inclusivity is essential, writers have spoken about whether this practice is positive or not.
Writer and book lover Marianne Morrissey said: "I think with censorship there is a fine balance.
"I think it can be healthy to censor some works BUT in the process of that, I don't think it's productive to destroy original works."
Her comments follow the removal of terms such as "fat" which was changed to "enormous" and "ugly and beastly" was changed to just "beastly".
There were also changes to make parents and Oompa Loompas gender neutral.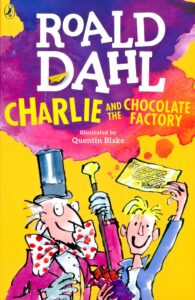 Writer and Liverpool John Moores University lecturer, John Maxwell, has taken a similar stance when it comes to censorship.
He said: "I'd say that history has taught us about the dangers of revisionism, even with honourable intentions.
"It's a little like changing the street names in Liverpool, ergo how will we know about the malfeasance in the first place if we can't see it?"
Even Prime Minister, Rushi Sunak has opposed the changes.
A spokesman for Mr. Sunak, referencing a work by Dahl, told the BBC, "When it comes to our rich and varied literary heritage, the prime minister agrees with the BFG that we shouldn't gobblefunk around with words."
Is censorship removing education?
Those at the spearhead of this process, however, have defended their decision to rewrite elements of Dahl's work.
The Roald Dahl Story Company  and Puffin have worked together on the changes and claim that historically making changes was not uncommon.
Spokesperson for The Roald Dahl Story Company, Rick Bheari said: "When publishing new print runs of books written years ago, it's not unusual to review the language…our guiding principle throughout has been to maintain the story lines, characters, and the irreverence and sharp-edged spirit of the original text."
However, some people disagree with the tampering of others' text and feel that readers should make their own choice.
Miss Morrissey said: "I don't think it's productive to destroy the original works. People should be able to choose what they consume. And if there's choice, it's important that it's an informed choice."
Mr Maxwell said: I'm not keen on the practice. Education around it is far, far better."
Education and awareness on the issues surrounding the original texts is something that people seem to be in agreement with.
Ms Morrissey said: "Works that have been censored shouldn't be treated as the original. They should have some kind of label, whereas, the original should have some kind of trigger warning."
For more information on Roald Dahl's work visit The Roald Dahl Story Company
Join Liverpool author Frank Cottrell Boyce for an evening of wit and wisdom
Jack Reacher reigns supreme as Liverpool's most borrowed books since 2016