The RSPCA is organising a Trek for Cats to raise money for cats in need.
Animal charities are reporting an increase in pets being abandoned since lockdown, with cats affected in the same way as dogs.
The next RSPCA trek is the "South Downs at Night Challenge 2023", with a distance of 42km to be completed on April 8-9.
There are treks across the UK with one of them being held in Snowdonia in August.
In order to take part applicants must pay a £40 registration fee, and try to reach a fundraising target of £345 that the RSPCA has set.
Cheryl Hague from the RSPCA said: "More lockdown animals are coming to our attention.
"While many pets found amazing new owners during lockdown, we also know many now want to give up their pet as normality returns, and cost of living pressures simultaneously bite.
"A majority of frontline RSPCA officers have seen animals which were bought during lockdown and are no longer wanted."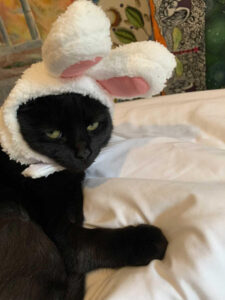 Jaqie Day, owner of Kittenkarers St Helens, says that donations for her non-profit charity have decreased significantly since Covid.
Kittenkarers is run out of Jaqie's house, and although it is a registered charity like the RSPCA, those who work at Kittenkarers are unpaid volunteers.
The funds Jaqie receives go entirely to the cats she takes in, as they never turn a cat away.
Kittenkarers have recently taken in a kitten called Alfie who has cat flu, and Jaqie says anywhere else would have put him down. Alfie is currently being nursed back to health by the St Helens charity.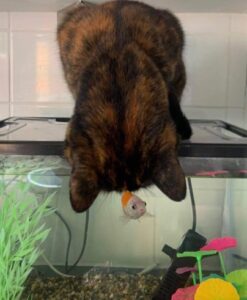 Cheryl Hague also said: "Our centres are already full. There's almost 700 pets and farm animals waiting to come into our care – and we're spending £26,000 per week on private boarding establishments as our centres are full to bursting."
The RSPCA are also offering a Free Fundraising Pack For Charity for anyone who is thinking of taking part in the Trek for Cats.