The RSPCA is urging people to seek support and not abandon their pets after a dog was found tied to a post outside one of the charity's centres in Warrington.
A man was caught on CCTV tying her to the gates of the Halton & St Helens branch before walking away.
Staff did not hesitate to take her in, despite the centre being full to capacity following the incident on January 16.
The dog, dubbed "cuddly Cassie", has recovered well and is described as being "a lovely, friendly-natured dog".
Katie Buckley, animal care manager said: "It's clear she's been well looked after in the past which makes it even harder to understand why she was given up like this."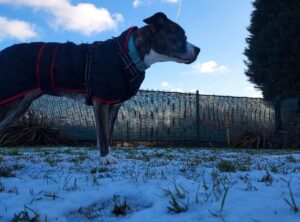 This comes after troubling figures from the charity which reveal that they dealt with over 1,500 cases of animal abandonment in January alone.
RSPCA inspector Caren Goodman James said: "It's extremely sad to see pets like Cassie being left in circumstances like this and we'd urge anyone who is struggling to look after their animals to seek advice and support.
"With the increase in pet ownership and the cost-of-living crisis putting a strain on people's finances, we're seeing more animals coming into our care at a time when rehoming has slowed."
The RSPCA attribute these alarming statistics to the ongoing cost-of-living crisis in addition to the normal financial pressures of the festive season.
The charity is urging owners to seek help before letting problems escalate and it has opened a telephone helpline – 0300 123 0650.
You can also find information for adopting Cassie here: https://www.rspca.org.uk/findapet/details/-/Animal/CASSIE/ref/BSA2118302/rehome