The Jack Reacher novels are among the most borrowed books from Liverpool libraries from 2016 to 2021 in a list dominated by the crime and thriller genres.
Books from the set of thriller novels, by English author Lee Child, comprise five of the top ten most borrowed books.
Author Michael Connelly also dominates the top of the list.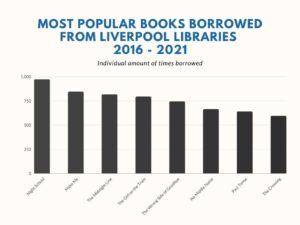 Other popular writers include The Girl on the Train author Paula Hawkins and Scottish crime author Ian Rankin.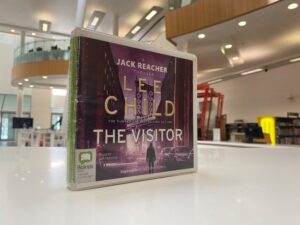 The highest rated children's author is Axel Scheffler, whose Pip and Posy: The Little Puddle was the 11th most borrowed overall.
Chinese language publications Next magazine and Ming Pao were the most borrowed items overall.
The figures, released as a Freedom of Information Act request to Liverpool City Council, cover Liverpool's 19 libraries.
The figures show the impact of the coronavirus pandemic on libraries in the city.
They show that borrowing of adult fiction and non-fiction, as well as children's fiction, dropped by over 300% from 2016 to 2021.
Why Crime and Thrillers?
Liverpool-born crime writer Margaret Murphy is the co-founder of the Liverpool Perfect Crime writing festival.
The author of upcoming audio books Don't Scream and Before He Kills Again explains why she thinks the genres are so popular in the city.
She said: "There's a fascination with what would tip a normal person over the edge so they commit a terrible crime.
"There is a local, national and global fascination with the genres."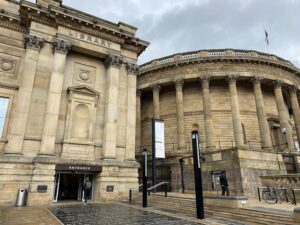 Margaret was previously a lecturer in Creative Writing at Liverpool John Moores Univesity.
She believes the city is a perfect place to set a thriller novel.
She said: "My most recent novel in the Jeff Rickman series is set in Liverpool.
"As a city it's vibrant and lively, but it's also equally very wealthy and very deprived.
"As a backdrop, the city is superb. Contrasts gives you conflict, and that gives you great crime fiction."
Don't Scream and Before He Kills Again audiobook versions are available for pre-order on Amazon.
Margaret Murphy can be found on Instagram and Facebook, and also on her website.