The continuation of the Covid-19 pandemic and a succession of national lockdowns has put untold strain on the UK's high street; none more so than for Merseyside's independent bookstores.
At the start of 2021, official book sales monitor Nielsen BookScan estimated that the volume of print book sales had grown by 2.5%.
This equated to 202 million books being sold in the UK in 2020, with total figures exceeding £1.76 billion.
However, with the closure of non-essential shops for much of the year, more people have turned to online retailers such as Amazon and the supermarket best seller to get their reading fix.
Providers of specialist products and unparalleled service, knowledge and passion, independent shops are the beating heart of the region.
Whether found behind a vibrant blue door in the oldest building in central Liverpool or opposite an unassuming train station across the Mersey in The Wirral, bookstores are a treasure trove of literary discovery.
"We believe that bookshops have to be 'more than just a bookshop.'"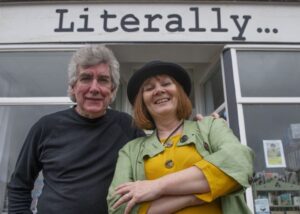 Situated in New Brighton in The Wirral, Literally…A Bookshop is a lovingly curated old and new book seller who refer to themselves as 'an Aladdin's cave.'
"We believe that bookshops have to be 'more than just a bookshop,'" says Peter Grant, a journalist and book editor who owns the shop with professional storyteller Cathy Roberts.
"That is something we discovered has become a reality of modern day trading especially when supermarkets and charity shops offer books."
Independent bookshops rely on face-to-face contact, using their knowledge and personal experiences to recommend books and forge connections with customers.
"We believe the personal touch sets us apart from the big chains," continues Peter.
This is echoed by Ruth from News From Nowhere; a worker's co-op, radical and community bookshop found on Bold Street.
"Our real connectivity comes through our direct contact with customers," she says. "We try and personalise and tailor our service as much as possible."
"[Bookstores] contribute so much to personal well-being."
Peter from Literally… believes that the decision to close bookshops during the national lockdowns was a wrong one.
"We do not agree with the Government that bookshops are non-essential. They contribute so much to a personal well-being. Many customers enjoy talking about their favourite books and we listen."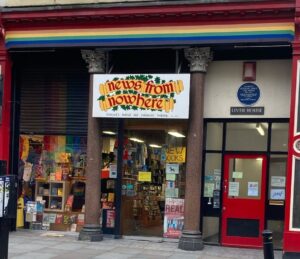 This level of personal attention to the welfare of their customers is seen no better than at Kernaghan Books, a quaint antiquarian shop found in The Bluecoat in Liverpool.
"We realise we're strongly geared to face-to-face encounters," says Bryan Kernaghan, who runs the store with his wife Alwyn.
"We've kept in touch by phone-with no view to sales- with a few customers who live alone."
News From Nowhere also recall how one customer sent them a note thanking them for helping her feel less alone during her months of self-isolation.
"She sent us a photograph of her cat sitting on top of a fresh delivery of books with a note thanking us for being her life-line," Ruth says warmly.
"It's been the individual contacts with our customers that have helped us feel connected and appreciated."
Bookstores are the life blood of local communities.
From hosting book signings and readings from the area's authors to being the first port of call for hundreds of school children with their World Book Day vouchers, a year's worth of community memories have been snatched away through being forced to keep the doors closed.
"Literally… aimed from day one to be an active part of the local community," says Peter.
He says how the Covid-19 restrictions have meant they have not been able to host their monthly Wirral Book Fairs at New Brighton Pavilion, an event he fondly refers to as "taking the shop on the road."
These kinds of literary events leave a big hole in the calendar of any independent bookstore, especially those who have built an iconic history of radical activity.
News From Nowhere is such a place, who since the 1980s have been run as a women's collective.
"What makes these current times so difficult is that we are not able to fully draw on the support of our personal and societal communities," Ruth explains.
"The past year has been a challenge for us, as one of the features of News From Nowhere's activity is providing bookstalls at literary or activist events. They're not particularly profitable but form the basis of a lot of our out-reach work."
Perhaps the effects of losing connection with local communities are most noticeable when it regards the lack of a space for children to discover the joys of reading.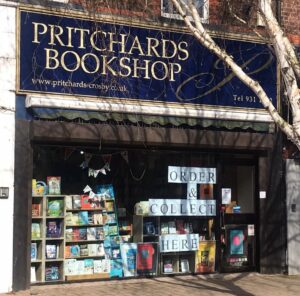 Pritchards has served the community in Crosby for over 40 years and has previously received The Independent Bookseller of the Year award.
"On World Book Day, as soon as school finishes, we normally expect the place to be full of happy children bringing their pound vouchers for books," says Steve Pritchard sadly. "It's not been good all year really."
"The lockdown acted as a catalyst for us to improve this part of our business."
Being able to browse the shelves of any bookstore is a voyage of discovery.
As Bryan at Kernaghan poetically expresses: "there is usually the serendipity of the browse, the delight of discovery."
However, since the first lockdown, shops have had to get creative with their business to ensure they can continue to trade in whatever way possible.
"It has required a new stamina to push in new ways," Bryan says.
They have managed to do click and collect sales from their door and have also grown their own online business by putting a lot more of their stock online.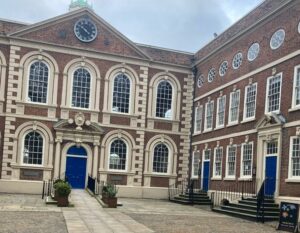 Peter from Literally says how they actually used the lockdown as a means to improve their business.
"The pandemic ensured we had to urgently update our website which we did with real enthusiasm. We now enjoy sales via this method and will develop it even more in the future."
Many are also offering delivery services around the city, with News From Nowhere teaming up with fellow not-for-profit cargo-bike company Agile.
Demonstrating his commitment to his local community, Steve at Pritchards has even taken to delivering customer orders directly to homes around Crosby.
Perhaps the most vital skill of all throughout the past year has been the maintenance of a strong social media presence.
Whether its Facebook, Twitter or Instagram, booksellers have had to become tech-savvy quick.
Ruth from News From Nowhere explains their social media channels have been used as a means to promote what they normally would in shop.
"Our online voice always tries to maintain our commitment to act as a positive force in supporting those who want to make the world a better place."
Other shops like Literally and Pritchards have taken to regularly updating their accounts with everything from staff picks to the latest literary news to remain connected with their old customers.
"Shop with the real Amazons!"
While book sales recorded an eight-year high last year, bookstores, who have for the majority of the year been closed, have had to battle with the might of online behemoth Amazon.
Despite admitting that it certainly hasn't been an easy year, they are all thankful for the continued support that's been shown to them by their customers.
"We have a terrific loyalty in our community which was evident after the end of the first lockdown," says Steve Pritchard.
"We were really heartened to see so many customers come in and say how they didn't want to use Amazon and wanted to come to us."
Although missing some significant events that have undoubtedly shaped the literary world such as last summer's Black Lives Matter protests, News From Nowhere believe that the care and attention that goes into personal service will always mean they receive support from the public when it comes to competing with 'the A word.'
"We don't have automated responses or systems. When you get an email or phone call from News From Nowhere, a real person is looking after your order or carrying out your enquiry."
Ruth continues to say that they have seen that the book buying public are seeking out more ethical choices in buying from independent retailers.
"Our activities support the high street and all of the knowledge and experience imbedded in the supply chain from the publishers, their reps, wholesalers and intermediary service provides help create a sustainable book trade," she finishes.
"Our customers are very keen to get back in!"
Despite the uncertainties of the previous year, all the shops are excited to welcome customers back through their doors come April 12.
They are hopeful that independent retailers will be able to put the uncertainties of the past year behind them as they help to begin driving the revival of the high street.
If the pandemic has shown one thing, it's that the magic of an independent bookstore most certainly won't die.
"A new chapter will begin…we are optimistic. Like every reader, we love a happy ending."
For more longer reads, click here.