Today marks the 24th Annual World Parkinson's Day.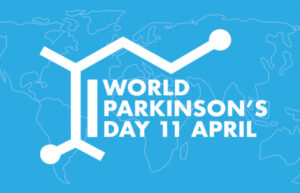 Marked this year on April 11, the event was started in 1997 by the World Health Organisation and European Parkinson's Disease Association to raise awareness of those suffering from the neurological condition.
Parkinson's is the fastest growing neurological condition in the world, and while it predominantly affects older people, young people can be diagnosed with it too.
In the UK approximately 145,000 people are currently living with Parkinson's and there is no cure.
These numbers have led charities such as Parkinson's UK to use World Parkinson's Day to raise awareness of the disease and get support for their groups.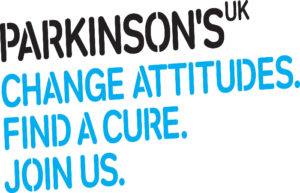 Parkinson's UK are the largest charity dedicated to Parkinson's research in the UK and have been running since 1969.
They have 365 local groups with the Liverpool Central branch having regular meetings (outside of Covid-19 restrictions) at the Brain Charity on Norton Street.
Paul Jackson-Clark, Director of Engagement at Parkinson's UK said:
"This year has been tough for everyone and so this World Parkinson's Day we are excited to be working collaboratively with the Parkinson's community and joining in their celebrations, to reflect on all the innovative ways they have overcome and responded to the global pandemic and enforced periods of loneliness and isolation.
"Actions are powerful and we want to tell people that they are not alone. There's a whole world of support out there and who care."
These comments come after a survey carried out by Parkinson's UK and Lancaster University on people with Parkinson's, at the height of the pandemic last summer (2020), found that 19% of respondents cited 'loneliness' as the biggest difficulty experienced.
The survey also found many people felt isolated, with almost 75% of respondents saying socialising with family and friends has become more difficult.
Despite the struggles faced in the past year, local communities and groups have reacted by forging new ways of connecting with each other.
From online exercise classes, to virtual choirs and incredible fundraising feats, people with Parkinson's have been determined to stay connected.
Across the UK, World Parkinson's Day will be marked by a free virtual event open to the public for an hour at 11am and co-hosted by former Sky Sports Presenter Dave Clark, who was diagnosed with the condition in 2011, and Clare Addison a nurse with Parkinson's and co-lead of the Parkinson's UK Excellence Network for the south east of England.
Visit www.parkinsons.org.uk/worldparkinsonsday to see how you can get involved and support people with Parkinson's.
To contact the Parkinson's UK helpline call: 0808 800 0303.