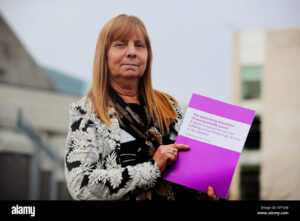 Leaders from the National Police Chiefs' Council (NPCC) and the College of Policing have today issued an apology to the Hillsborough families for the failures of the police during the disaster and in the years since.
NPCC Chair Martin Hewitt apologised at the launch of a national police response to former Bishop of Liverpool Rt Revd James Jones' 2017 report: "Police officers work each day to keep the public safe. We failed to do this at Hillsborough in those tragic events in 1989.
"On behalf of the leadership of the service, I am deeply sorry for the tragic loss of life and for the pain and suffering that the Hillsborough families have experienced in the years that have followed."
College of Policing CEO Andy Marsh also made an apology, saying: "We are sorry that we got it so wrong.
"Policing was the main cause of the tragedy that happened that day, and we recognise that the impact of the tragedy has continued to blight the lives of those effected by it ever since and will continue to do so."
The NPCC and College of Policing have jointly published a 56-page report that sets out new commitments by senior officers to learn lessons from the families affected by Hillsborough.
Marsh went on to describe the reformations within the report: "The changes include all police forces in England and Wales signing up to a charter agreeing to acknowledge when mistakes have been made and not seek to defend the indefensible; a strengthened ethical policy which makes candour a key theme, and new guidance for specialist officers supporting families during a tragedy, which learnt lessons from the Hillsborough Families Report, the Grenfell Tower tragedy and the 2017 terrorist attacks."
Despite the police now issuing a statement, the government is yet to give a response to James Jones' report after five years.
A government spokesperson said: "The Hillsborough disaster was a devastating tragedy and we recognise the significant impact it continues to have on those affected, their families and communities.
"Our full response to this report will be published in due course and we will engage with the Hillsborough families prior to publication."
Rt Rev Jones branded the government's delay as "intolerable" and praised the policing response. "I welcome the NPCC's recognition that the police 'got it so wrong' and subjected the families to 'harrowing' events," he said.
"It is also encouraging that they are so supportive of 'a duty of candour' and legal representation for families bereaved after a public tragedy."
Speaking to the BBC, Margaret Aspinall, whose 18-year-old son James died at Hillsborough said; "We are now in 2023. How long does it take to read a report, to come out with your findings or what you think should happen?"
Peter Scarfe from Hillsborough Survivors' Support Group echoed criticism of the government's silence; "Mistakes were made, and they need to be rectified, and we are not to blame. So I just feel that it's taking far too long and they need to do more."
Watch Mathew Markey's Short:
Featured Image: ALAMY