While working for the BBC during England's World Cup opener against Iran, Alex Scott wore the one love armband to show her support for the LGTBQ+ community.
Paul Amann founder of LGTBQ+ Liverpool fan group stated: "It's fantastic to see Alex Scott standing forth making sure that she was visible and showing her solidarity."
Alex Scott MBE, a former Arsenal and England international, is now a presenter for the BBC at the 2022 World Cup Finals. Ms Scott explained in her recent memoirs that she has previously dated both men and women and proudly wore the one love armband while in Doha.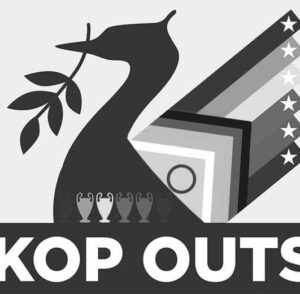 Qatar is currently hosting the first FIFA World Cup in the Middle East, but the competition has been shrouded in controversy over Qatar's stance on human rights.
In Qatar it is illegal to be gay, with a maximum penalty of seven years in prison. Gay rights campaigner Peter Tatchell recently said: "LGBT Qataris are subject to online entrapment, 'honour' killing, jailing and forced conversion therapy"."
The FA promised that England would wear the one love arm band throughout the tournament to show solidarity with those who suffer due to Qatar's lack of human rights but decided against it in the eleventh hour due to threats of sanctions to be placed on the team by FIFA, including yellow cards for players wearing the armband.
Mr Amann claimed: "It was a pretty weak offer of solidarity in the first place; even that is now withdrawn under the lightest of threats basically.
"The number of times you see a player take a yellow card for taking their shirt off, things that they'll do quite consciously and yet that they won't do something quite consciously to show real solidarity is disappointing."
Popular Liverpool venue Camp And Furnace in the Baltic Triangle have stated that they will not be showing any of the World Cup in protest at the lack of human rights in Qatar.
Lewis Jennings, who created the "Loud and Proud" podcast celebrating the LGTBQ+ community in Liverpool, stated: "Fair play on the bars that are doing it because for a lot of bars the World Cup will bring a lot of money in.
"I have no problem with the bars that are showing it – it's the World Cup at the end of the day … whether they show it or not I don't know if it's going to make a massive difference, but I do appreciate the bars that are coming together."
Watch Shay McGurrin's video report: