Christmas is an exciting time for most of us, but for some, it brings stress, loneliness and disappointment.
So this holiday season, why not donate to those who are less fortunate.
Here are five organisations that need your help this year.
Whitechapel Centre – Christmas Appeal
The Whitechapel Centre work with people year-round who are sleeping rough, living in hostels or struggling to manage their accommodation. They are committed to help people find and maintain a home and learn the essential life skills for independent living.
This Christmas, the charity is aiming to gift over 700 people who are either homeless, or at risk of homelessness.
Whitechapel Centre has created a 'Christmas Wishlist' asking for donations of gifts for the men, women and children the charity supports.
This Christmas we'll distribute gifts to over 700 people who are either homeless, or at risk of homelessness. We can only do this with your help & kindness. If you are able to pick up a couple of extra gifts we'd be very grateful https://t.co/NkD9no5APn #donate #endhomelessness pic.twitter.com/ETVwHWmVlz

— Whitechapel Centre (@WhitechapelLiv) November 19, 2022
Team member Ruth said that the charity wishes to give food parcels and gift boxes to everyone who needs one, whether they are on the streets or find themselves in a hostel for the holidays.
They have received several gifts already but have not received many Christmas chocolates, toiletries for men or other Christmas food treats.
Donations will need to be made by Monday December 19 for all food boxes and gifts to be delivered to those in need before the big day.
They also offer virtual Christmas gifts, including clothing essentials, Christmas dinner and gift, and providing professional advice to support someone to own their own home.
The charity is encouraging people to take part in 'Christmas Jumper Day' on December 16 to spread awareness of the struggle of homelessness in the festive season.
A Christmas Carol service is also set to take place in Salisbury Street L3 8DR, on Friday December 16 at 7pm. Tickets are £5 with proceeds going towards the aide of the homeless.
Click here to find out more.
2. Cash For Kids – Mission Christmas
Christmas for every child. Cash for Kids' want every child to wake up with something to open this Christmas.
Mission Christmas is a project to help Santa reach disadvantaged children living in poverty.
They charity is asking for donations of new and unwrapped gifts, to give cash, online gifts and get involved in fundraising.
Please help us make sure every child has a present to open this Christmas 🎁

🌟 Buy & drop off a gift

🌟 Make a donation or fundraise & we'll buy a gift for you

🌟 Or buy a gift from our Cash for Kids Gift List

👉 https://t.co/0XOhDM6mfu#MissionChristmas 🎅

With @bmstores pic.twitter.com/PIZ7KV3jnZ

— Cash for Kids Liverpool, North West & North Wales (@cashforkidsliv) November 14, 2022
This organisation has partnerships with Radio City, LFC, B&M and Amazon to ensure all children have gifts in this festive period.
Gift lists are provided to offer suggestions of gifts for different age ranges, click here to see. The gift list will close on Monday December 19 at 2pm.
Visit the website to see where you can drop off gifts.
3. Liverpool Bus Stations – Food Bank Collection
Liverpool bus stations are collecting donations for local Trussell Trust foodbanks. They are asking for items to help those struggling to feed themselves and their families this Christmas, asking for tinned foods as well as beverages and toiletries.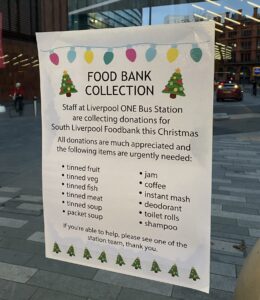 The Liverpool One Bus Station is taking donations for South Liverpool Foodbank and the Liverpool Queen Square Bus Station is taking donations for North Liverpool Foodbank.
This is something the station does every year as their way of giving back. People drop off all donations at the stations and then the bus station staff deliver them to the foodbank.
According to Trussell Trust, over 90% of the food distributed by foodbanks in The Trussell Trust network is donated by the public.
Click here to find out how you can donate.
4. KIND – Christmas Appeal
KIND is an organisation that works with disadvantaged children and families across Liverpool and Merseyside, with the ethos that all children have the right to be the best they can be. This organisation provides experiences, activities and services which show them that life can be different and that they and life can be better.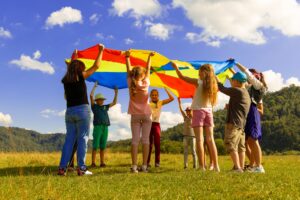 It has hosted annual Christmas appeals since 1975 and Christmas, is asking for the public's help again.
Using teams of volunteers, each year it aims to deliver a minimum of 1,000 large family sized food hampers, toy boxes and clothing across the region.
This charity is completely self-sustaining in that it will only be able to produce what it has been able to raise funds for. It is asking for money donations whether that be out of your own pocket or creating your own fundraiser, every little bit helps.
Stephen Yip, KIND Founder says:
"YOUR SUPPORT IS NEEDED NOW, MORE THAN EVER. BETWEEN US WE CAN MAKE A REAL DIFFERENCE IN MANY YOUNG PEOPLE LIVES THIS CHRISTMAS."
Click here to find out more.
5. Sedulo – Personalised Christmas Toy Appeal
Sedulo Accounting firm runs a Christmas Toy appeal where children can receive a full sack of Christmas presents to keep the magic alive.
The appeal started nearly 10 years ago with members of staff buying gifts for 15 children as their way of giving back. Last year they were able to gift 7000 presents to 700 children across Manchester, Liverpool, Leeds and London. This year they are set to give presents to 1,000 children.
Charities and schools work with Sedulo, providing them with a child's name, age and interests so each so sponsor can choose a child they resonate with to buy a minimum of ten presents for.
Due to the large popularity of the appeal, there is now a waiting list to sponsor a child, with 300 more children being added next week.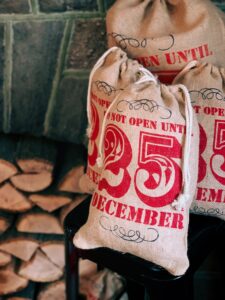 Adam White, marketing manager at Sedulo, gave an exclusive insight into further projects the accounting firm is working on so those who are on the waiting list can still provide an amazing Christmas experience for the children and families in need.
The gifts provide a magical morning but now they want to bring excitement for the full day, giving the option to donate funds to supply a hot Christmas dinner for the families. Sedulo is set to announce further details this week.
The company welcomes people to join on 15th December in the Liverpool office space where, there is a Reverse Santa's Grotto, where the children get the opportunity to hand over one of the present-filled sacks to Santa for him to take them to the supported families. Contact the office for more details.
Click here to find out more.
Featured Image © Chloe Bush