5 of our favourite restaurants on Bold Street
Lonely Planet labelled it as one of the best shopping streets in the country, and there are lots of quirky shops and dinky creative outlets, but Bold Street is also known to locals as a foodie haven.  
Expect to find some of Liverpool's best restaurants and takeaways on this street, where visitors can experience a multicultural taste journey.  
Merseynewslive undertook a taste test to bring you some of our foodie favourites and here are five of our recommendations.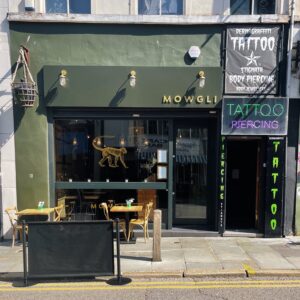 Mowgli's Street Food 
If you love the spice-driven tastes of Indian food, Mowgli's Street Food is a firm favourite. The brand was founded in Liverpool by Nisha Katona, who received an MBE for her services to the food industry, and who previously spent 20 years as a child protection barrister before switching to a culinary career.  
If you're vegan, there's an array of options to choose from; everything is packed with flavour and is considerably healthy. Plus, calories are listed on the menu if you want to keep an eye on what you're eating.  
We recommend ordering two to three dishes per person; choose a curry, street meat, some paneer or lentils, and bread or rice to soak up the sauces. Mowgli's is like Indian tapas and the joy is sharing from everyone's plate.  
The food here is delicious and the website states its cooking is all about the "smash and grab zing of healthy, light, virtuosic herbs and spices", which certainly pack a punch.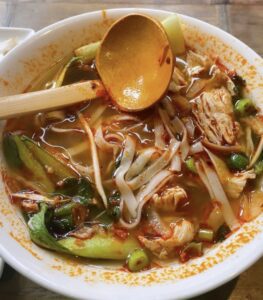 Pho Vietnamese 
Pho is not native to Liverpool and there are only a few dotted around the country, however, a trip to the restaurant on Bold Street cannot be missed. The chain was opened by Juliette and Stephen Wall in 2005 after a trip to Vietnam tickled their taste buds. 
Pho, which is the national dish of Vietnam, is a steaming bowl of rice noodles with your choice of meat and a side plate of fresh herbs to add as you wish. Eating pho here is an experience and one that should be enjoyed leisurely. We recommend adding some Pak choi to give your dish some extra green goodness.  
Pho is messy, so wear old clothes and be prepared to wear a bib; if it's your first date, we suggest ordering the noodles. And like us, if you have a sweet tooth, try the Vietnamese affogato, which is twist on the traditional Italian desert.  
Crust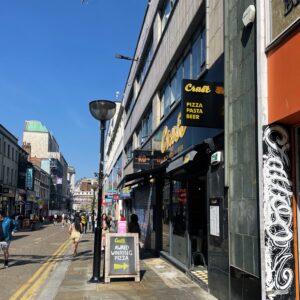 Crust is deemed by Scousers as having the best pizza in town, and in 2019 the pizzeria won the best pizza in the UK at the Italian Awards, which they labelled as the "biggest cup to come to Liverpool since Liverpool FC won the league". We can't deny it's an amazing achievement.  
All of Crust's pizzas are created fresh and cooked in their wood-fired oven, with five crusts to choose from and even a gluten-free option, it is pizza heaven. If you're feeling hungry, we recommend trying the dough balls as a starter, one customer said they were phenomenal.  
If you're a beer connoisseur, there's a large selection on offer from all over the world, which is a perfect combination for a night out.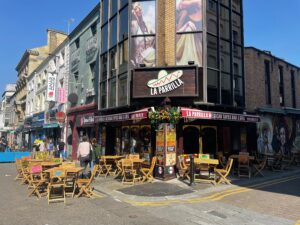 La Parilla  
In 2020 Trip Adviser named La Parilla as the best restaurant in Liverpool with more than 1,000 five-star reviews, which is an amazing feat and is a favourite amongst the locals. If you're looking for a weekday treat, order a starter and a main for £15 and it's a great place to unwind with Mexican-inspired cocktails and some friends.  
Although it's known as the 'grill', the mountain of nachos and cheesy enchiladas are two of our favourites. There are loads of traditional Mexican dishes to choose from and don't forget to ask, 'Es picante?' to find out if it's spicy.  
La Parilla sits on the corner of Bold Street, which used to be an old T-shirt printing workshop and inside there's a great atmosphere, and don't forget to try the tequila. The manager, Jimmy is great fun and likes to wear a sombrero to spice it up. 
Maray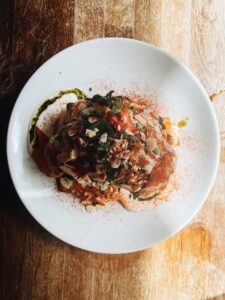 Maray on Bold Street is a no-frills hole in the wall-style restaurant, which is cosy and perfect to grab a few small plates at lunch. They have a deal on for 3 plates for £16 and have a range of Eastern, Moroccan and British infused dishes.  
For the name alone, we recommend the Moroccan-inspired disco cauliflower with tahini and harissa, which is packed full of unique flavours and partners well with the hummus. The menu is super fresh, with added culinary details to make your dishes extra special.
If you're looking for a larger and more opulent style Maray, head down to the Albert Docks, but we love the chill vibe here and it's great to have lunch with some friends.    
"The values of LJMU are to be courageous" says university's new Chancellor