The Liverpool Zero Waste Community are feeding people across the city by saving food waste from supermarkets.
Kathryn Bowman and her husband Dave originally set up the group from their Woolton home in 2021, along with their friend Pam Constance, to distribute food with neighbours.
Now, more than 200 dedicated volunteers have joined and saved over 100 tonnes of food, the equivalent of more than two million meals from reaching landfill.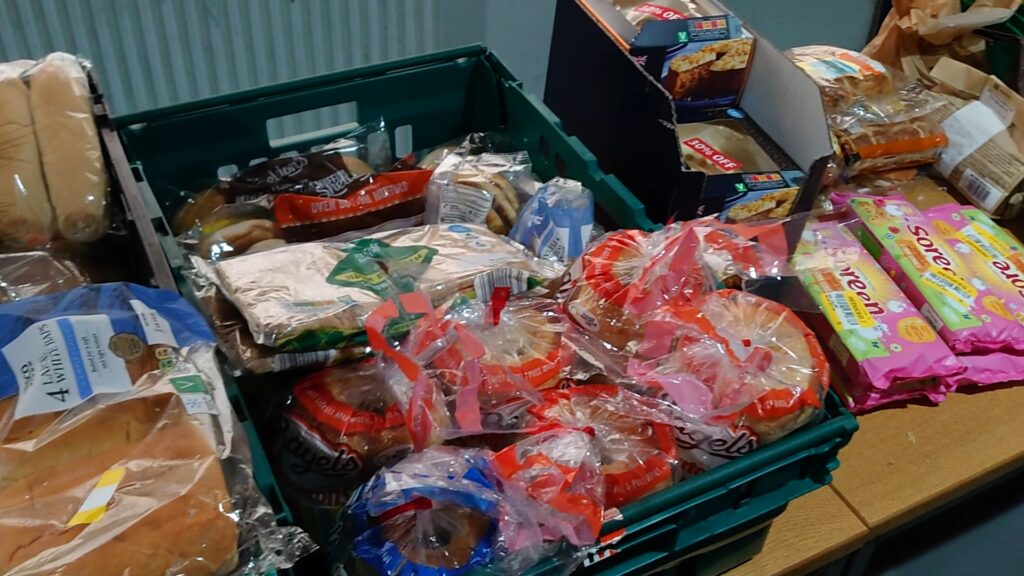 Each week a variety of food is saved from supermarkets in partnership with Fareshare, such as fruit, vegetables and bakery products which are then distributed to people across the city.
Dave Bowman, co-founder of the Liverpool Zero Waste Community, said: "It feels incredible the amount of difference it's made. This food would have gone straight into landfill. Food should be grown, not thrown.
"We use that food instead to build community and we do that by holding events where using surplus food is celebrated and the people are thanked when they come through the door.
"They are proud as they leave rather than feeling they have got to come cap in hand to beg for food."
Building community through food waste
This week marks Food Waste Action Week 2023, the UK's biggest annual food waste reduction campaign.
According to the Merseyside Recycling & Waste authority, more than 134,000 tonnes of food is thrown away every year on Merseyside.
Organisers, Love Food Hate Waste are aiming to unite people whilst showing how using left-overs can save money, time, and the planet through this year's theme of 'Win. Don't Bin.'
One key element of the Liverpool Zero Waste Community is sharing 'surplus creations'.
Members are encouraged to post on social media what they have made with the food saved in order to build community.
Dave said: "The great thing is people proudly showing us how they have used the surplus.
"They post pictures and it has been fantastic. For us ,it is incredibly rewarding to see. It is not just us saying this is wrong."
More beautiful saved food, we love seeing your pictures ❤️ #savedfood pic.twitter.com/i4deTi0mB6

— Liverpool and Wirral Zero Waste Community (@slzfw21) March 6, 2023
The group holds events at locations across the city along with droffs also being made at local community centres, food banks, care homes and more.
Farmfoods have joined this month to help Liverpool Zero Waste Community tackle the serious issue of food waste.
If you are interested in finding out more about Liverpool Zero Waste Community, or want to attend their events to help save food, information can be found on their Facebook page.