A series of exclusive music sessions hosted by National Museums Liverpool began with a whimsical performance by neo-jazz singer-songwriter Ni Maxine in Sudley House in Aigburth.
The performance launched the return of Museum Sessions, an online series.
The sessions exhibit Liverpool's rising stars through exclusive performances in some of NML's most recognisable venues.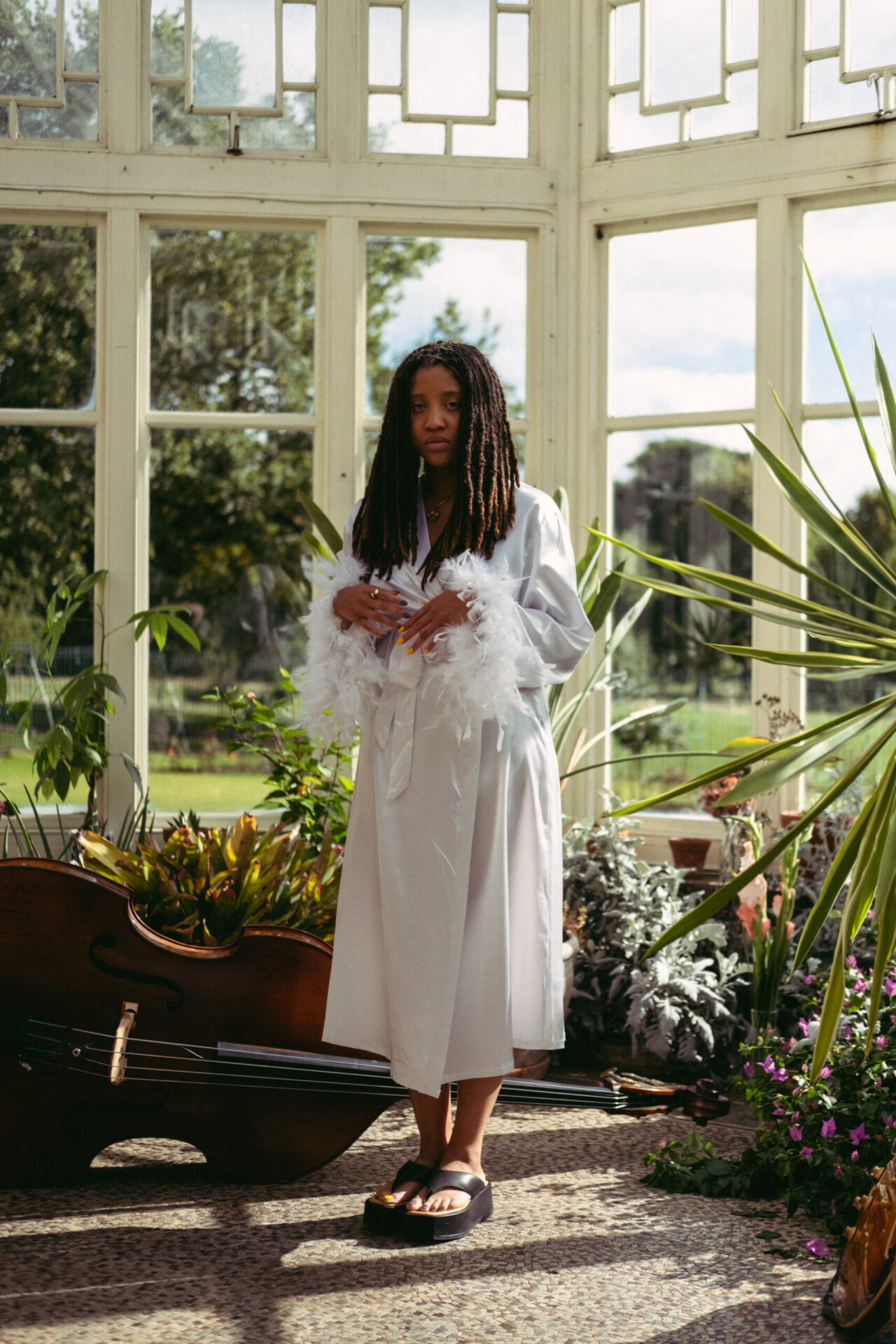 Maxine said: "It was an empowering experience for me as a Black woman to perform at Sudley House, which was built by a merchant with links to the transatlantic slave trade.
"My song is about my experience of love and relationships before reaching the point where I realised that I had to love and accept myself in order to experience freedom." 
The singer performed her song Strange Love, which has been championed by Jazz FM, BBC Radio 1 and 1Xtra.
The song explores themes of self-love and identity, a reoccurring theme in her music.   
Maxine said she enjoys singing in spaces that are welcoming to the Black community, where music is the focus rather than catching up with friends.
The interval and after-party, she said, are important for those conversations.  
She told Merseynewslive: "I sing about the issues that are important to me and it is literally painful to sing to a room of people where nobody is listening."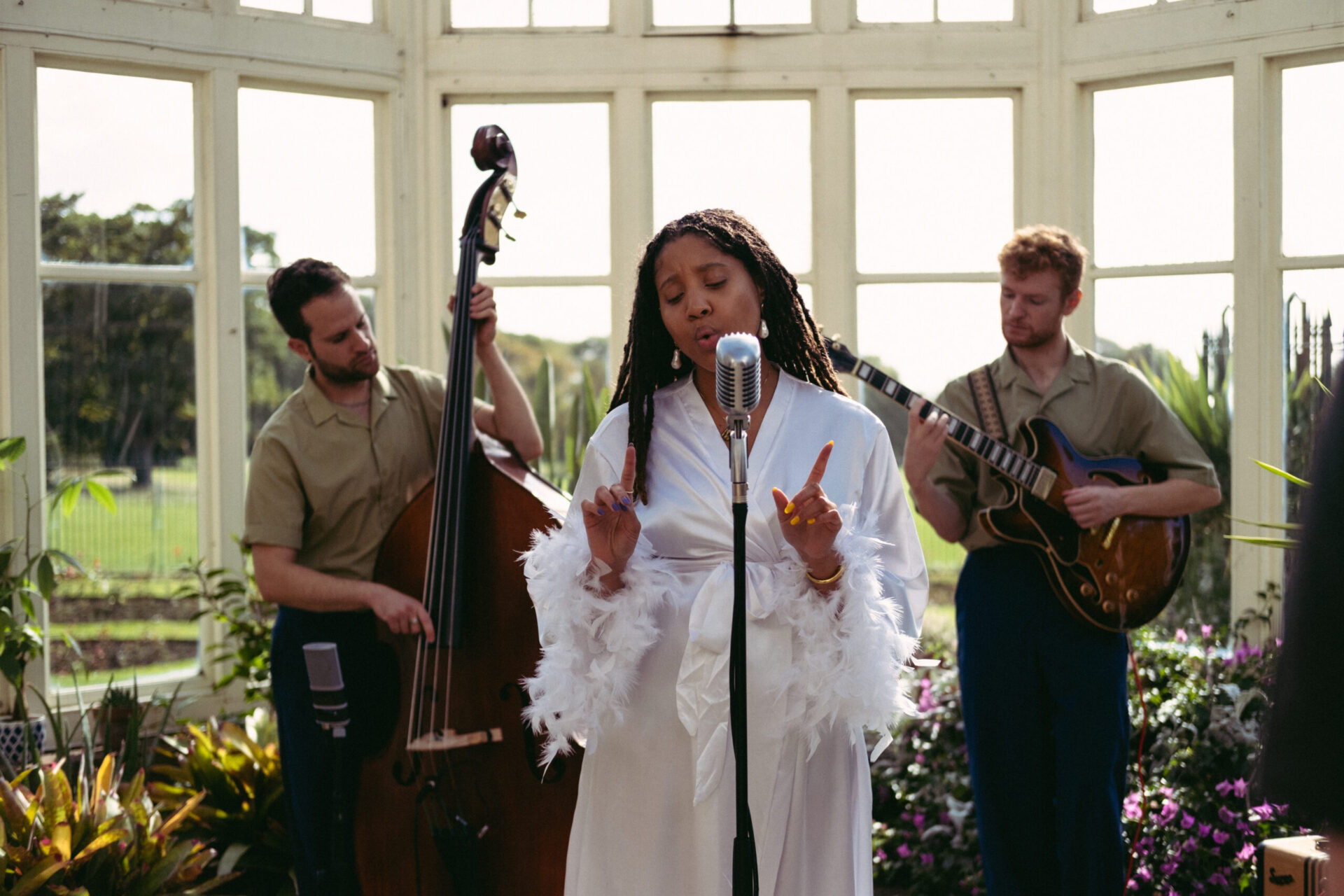 Inspirations
The singer credits Michaela Coel's TV series I May Destroy You as inspiration for the song. The comedy-drama explored themes of sexual assault, following the story of a writer's quest for self love. The series featured a predominantly Black British cast.  
In the performance, the singer crooned: "When your trust is abused, real love, it is usually right beneath your nose." 
The songwriter was accompanied by bass and guitar. The three blended together effortlessly, producing a sound which was mellow and almost playful.
Despite this light-heartedness, the song explores complex themes to create a powerful message.   
The song ends with the words: "Freedom, it is right beneath your nose and it's a 'Real Love', for the one person you chose to love it's self love, and it's always with you."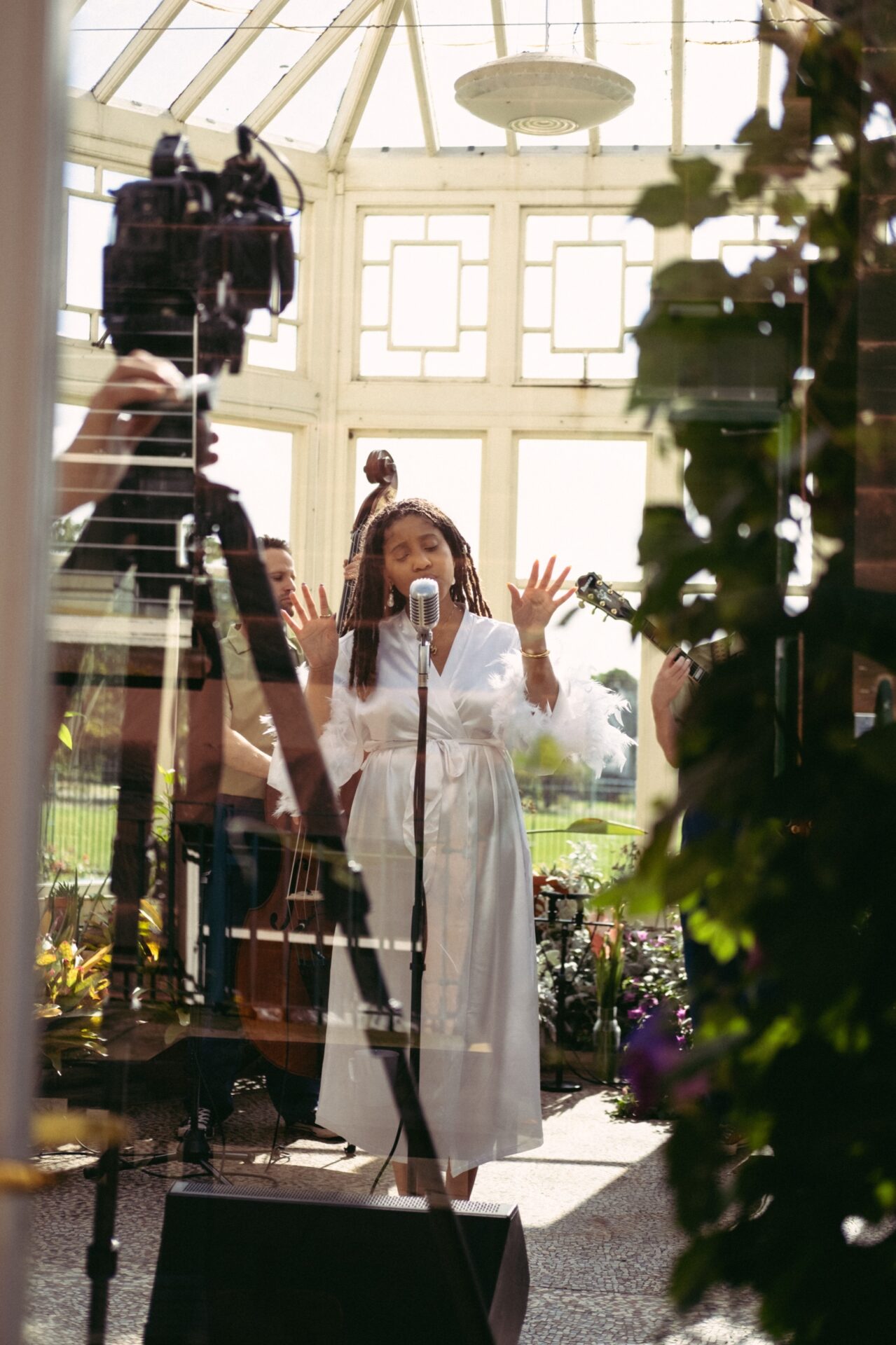 Performance
In the beautiful setting of Sudley House's conservatory, the singer sported a white kaftan-style dress with feathered sleeves.
The dress was complimented by immaculate blue and yellow nails. The band wore uniform mint green button up shirts, which have been used in their other performances. 
Whether through artistic choice or pure coincidence, the colours worn echoed those of the room, with its white wooden panels and array of plant life.  
The singer said: "Because I often fixate on small details, we try and organise logistical things as far in advance as possible."
Before a performance, band uniforms are taken to Kitty's Laundrette for a service wash and iron. Maxine also said she makes sure that she has a couple of outfits to choose from on the day.
Preparation
To prepare for a show, she discussed keeping her diary as clear as possible on the day, reducing meetings, and allowing as much time for relaxation as possible. The singer said she also avoids dairy, which can affect the vocal cords.
She added: "In terms of the nerves, I don't think they will ever go away.
"Between my partner Kieran (who is my superhero) and I, we have worked out what we need to have in place to calm me down." 
For future collaborations, she mentioned a desire to work with producer Mike Cave, who she described as "Liverpool's finest", and multi-instrumentalist Inflo.
She added: "And dinner with Erykah Badu. I think we'd have a lot to talk about." 
Other musicians set to appear in season two of Museum Sessions include Astles, Mickey Callisto, Niki Kand, Blue Saint and Martha Goddard.
Goddard is up next in the lineup, with a performance in the splendour of the Lady Lever Art Gallery.  
This line-up comes as excitement builds for Eurovision 2023, giving representation to local artists as the eyes of the music world are on Liverpool.  
Upcoming work
Maxine described planning tours and working to pay bills means that it's been difficult to allow time for creativity.
However, she is looking forward to some time blocked in March to see family before a residency with a producer.
She said: "I'm working on a couple of  collaborations, which I'm really excited about, as well planning a tour for summer and working on recording and releasing a body of work, so very exciting times!" 
Keep an eye on the NML channel for the next Museum Sessions shows.   
The song, Strange Love, can be streamed on Spotify, among other platforms. Information on upcoming performances can be found on the singer's Instagram.