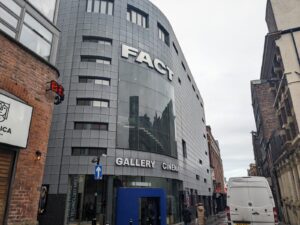 FACT, Liverpool's world-leading centre for contemporary art, has revealed a programme of new events to celebrate its 20th anniversary.
Exciting new exhibitions will be on display from April this year right up until June 2024.
The gallery hosted a launch event yesterday, Wednesday, which discussed the line-up of artists, filmmakers, DJs and games designers.
Maitreyi Maheshwari, Head of Programme, said: "The way our programme works is we have a series of thematic cultural enquiries that we think about.
"In 2018, for example, we were looking at gender. During the pandemic year we were thinking about non-human perspectives of sustainability.
"Moving forward, we're thinking of new forms of creative existence, breaking down barriers of collectivisation that are imposed on us, be that questions of race, gender, sexuality, disability or age, these are classifications that are societal rather than individual."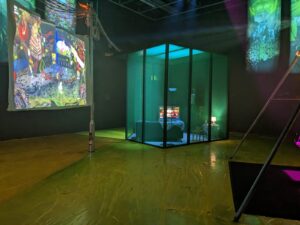 For the first installation of the new programme, FACT is facilitating a VR rave adventure which transports viewers to the Acid House movement of the 1980s, which will be shown from April 20-May 15.
Following this, there will be an exhibition exploring new worlds inspired by anime, videogames, neuroscience and Buddhism, which will run from April 27-September 17.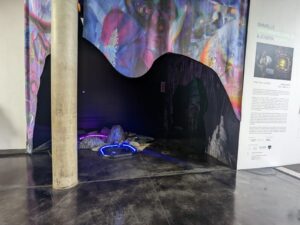 A new studio lab will give artists the opportunity to make work and experiment with technology
And a weekend of performances, talks and parties will take place in October for the anniversary.
Dystopian future
Another upcoming exhibition will be based on horror, and another around a dystopian future in which the climate crisis forces us to travel to distant planets.
There will be work shown by LuYang, Darren Emerson, Elizabeth Brown, Uma Breakdown, Melanie Crean, Katrina Palmer, Pilvi Takala, and Ain Bailey.
More information can be found on the FACT website. 
Fascinating new exhibition launches year of exploration at FACT Liverpool