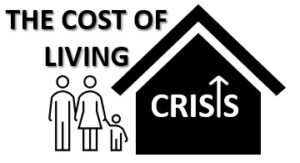 This time of year is full of fun, festive activities – but when you are struggling financially, sometimes it seems impossible to join in with the Christmas fun.
Something as simple as attending a Christmas market can come at a great cost. However, if you spend wisely you can still get into the festive spirit on a budget.
Here is how to spend under £30 in the Liverpool Christmas Market and still have a good time: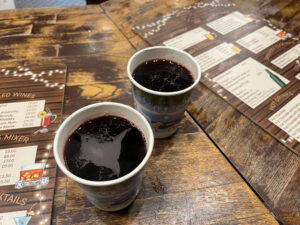 First of all, we have to start with the most appropriate drink for the festive season, a mulled wine. This warm, comforting drink is £6, with seating areas all over the market to sit and enjoy your cosy drink.
With a variety of food stalls this year, it is a hard choice choosing which one to buy from. The classic Yorkshire pudding wrap starts from £7 with your meat of choice and all the trimmings. Although the queues for this festive delicacy may be long, it is sure worth the wait.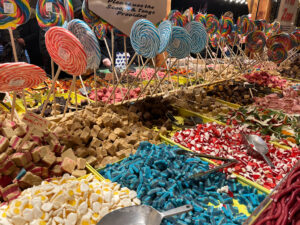 For those with a sweet tooth, the pick 'n' mix stall is perfect. After choosing your sweets you want, the bag gets weighed and that determines the price. An average bag costs £8 with it being £2 per 2.89 grams.
For those struggling to buy Christmas gifts for loved ones, the market has you covered. With the many more winter months approaching, a new coffee mug is the perfect gift.
A music memorabilia stall has mugs with characterised images of famous bands , such as Queen and Black Sabbath, on them. These are £7.50 each.
This takes you up to a total of £28.50 spent overall.
Being on a budget does not mean you can't enjoy the events that the festive season brings. The Liverpool Christmas Market is on until December 24, so head down there before it finishes.
For more information click here to read all about it.
Featured image (c) Jazmin Dawson