A new campaign has been launched across Liverpool to help women and girls across Merseyside feel safer on public transport.
It follows a survey that was carried out last summer by the Merseyside Police and Crime Commissioner's which asked women across Merseyside what could be done to make them feel safer.
#SaferStreetsLiverpool aims to address sexual offences and unwanted sexual behaviour across transport routes within Liverpool.
The £270,000 scheme, funded by the Home Office, will introduce enhanced CCTV coverage at city centre bus stations in Liverpool One, Queens Square and Sir Thomas Street.
And a new text message service which will be used to report concerns and help to identify offenders.
Our streets, our safety

#NoExcuse
The scheme was launched following the deaths of Sarah Everard and Sabina Nessa.
An increased police and uniformed presence will be present on the transport network.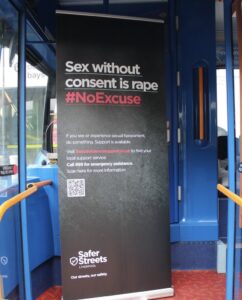 While as part of the project, bus drivers and frontline bus station staff will receive training to better understand how to prevent sexual violence and make passengers feel safer.
Safer Streets Liverpool aims to provide new 'help points' connected to the CityWatch control room and better links with emergency services.
'Safe spaces' for anyone who feels vulnerable will be set up within travel centres at each of the bus stations.
Educational training for up to 70 schools across Liverpool to raise awareness of sexual harassment and misogyny; monthly awareness events and partnership days at transport hubs and the use of the mobile police unit in hotspot areas and at times when women feel most unsafe will also be included in the campaign.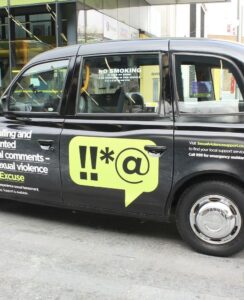 Emily Spurrell, Police and Crime Commissioner for Merseyside said: "Too many women don't feel safe going to work or meeting friends on a night out. That's why we've launched Safer Streets Liverpool.
'We must make every woman and girl feel safer and be safer using our public transport network."
A Merseynewslive survey asked how the council should react given the current circumstances of women walking home alone at night.
One respondent said they should "put things is place for anonymous reports, more CCTV, trained individuals."
A 'girls only bus' was another suggestion.
You can download the #SaferStreetsLiverpool digital graphics and poster pack and share them on social media and in the workplace to support the campaign.
https://www.youtube.com/shorts/P3CwPoIr9fY