A Wavertree nursery has begun a partnership with one of Liverpool's most famous attractions to enable children to engage in nature while they learn. 
Kids Planet Day Nursery in Wavertree has now enjoyed two outdoor learning sessions at Strawberry Field, a Victorian house and garden that was given to the Salvation Army in 1934 and later immortalised in a Beatles song.
Rhiannon, who runs the sessions, describes the sessions as "the perfect way to give the gift of nature back to children".
She said: "Children are spending less and less time outdoors; as a society we are becoming disconnected from nature. It's vital for us to find ways to get children back outside.
"Many of us have fond memories of time spent climbing trees, making mud pies, building dens but sadly children are often not getting these experiences."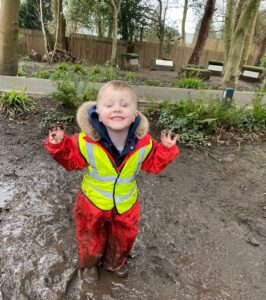 Nature-based learning is something very important to Kids Planet, which has more than 100 nurseries across the UK.
Many of the nurseries are signed up for 'Forest School' sessions.
The Nursery Group is in the process of introducing Kids Planet's very own nature-based-learning accreditation.
Rhiannon believes these sessions will stay with children for a long time and will "teach them valuable life skills."
Chelsea Roberts, Kids Planet Wavertree room leader, said: "When we arrived, the children were able to explore the open space freely and we watched how they all interacted with the environment in different ways.
"It was lovely to see the children fully embracing the mud and we are hoping that the children who are a little worried about getting dirty they will be able to develop their tactile sensors.
"We are looking forward to many more adventures each week."