Landmarks across Liverpool are set to light up for the two-year anniversary of the UK's first lockdown.
Unique visuals will be projected onto mystery buildings during the week as part of the 'Visible Virals' arts project, coinciding with the release of Liverpool's Public Health Annual Report.
'Visible Virals' is a partnership between Culture Liverpool and the city's public health team.
The partnership aims to reflect on Liverpool's experience of Coronavirus and boost community spirit for the future.
Exact locations and times of the displays are currently a secret.
Audiences are encouraged to photograph and share the projections on social media, using the hashtag #wearescousers.
The projections
Local graphic design agency apt.creative have designed the artwork, with the projections created by Focal Studios.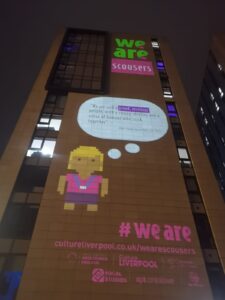 Dennis Outten, Creative Producer at Focal Studios, told Merseynewslive: "The project was about bringing the Public Health Annual Report to life in an interesting and creative way.
"We worked with the community massively on this project. It's about getting the words and messaging across from the local community about how they've handled lockdown and dealt with Covid-19."
The designs lit up the new Royal Liverpool Hospital yesterday evening.
Visitors can expect to see the projections at the Florrie later tonight.
Dennis said: "The visuals themselves include quotes from the local community. It revolves around the slogan 'we are'. 'We are resilient', 'we are community', 'we are together', 'we are strong', 'we are scousers'."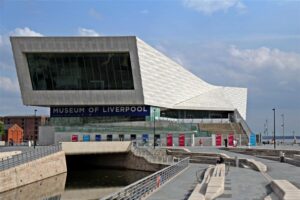 The event will conclude on Wednesday March 23 at the Museum of Liverpool.
Projections and digital screens will turn the museum into a giant, interactive game.
Director of Public Health Liverpool, Matthew Ashton said: "Visible Virals gives us a chance to tell the stories of people's experience of lockdown and the pandemic, provoking discussion and sharing experiences.
"It is also a chance to shine a spotlight on the incredible community spirit that exists in our city that has shone through over the last two years."
To learn more about Visible Virals, visit the Culture Liverpool website here.