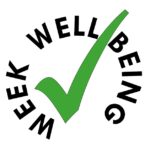 A new exhibition has revealed the shocking figures on how many young women are experiencing Female Genital Mutilation across the world.
The #ENDFGM exhibition was open throughout February at the International Slavery Museum. It Featured artwork created by the Savera UK Youth group.
FGM is a painful procedure which involves the removal of partial or the total removal of the external female genitals.
It tends to be forced upon young girls from birth to 15 years of age. There is no medical reason for this to be carried out and it has been illegal in the UK since 1985.
Due to the harmful impact it can have on young women and the violation on human rights, Savera UK want to spread awareness of the practice.
Speaking to survivors of FGM and creating their own artwork in different workshops, they wanted to teach the world of the gender discrimination many women are subjected to.
A group of 10 young people have been working on the project for two years. MerseyNewsLive spoke to 24-year-old Savera UK Youth volunteer, Malcolm Thwala, who has been with the charity for three years.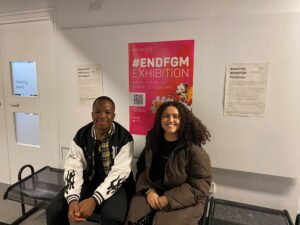 He said: "After a youth conference led by the young people at Savera, we tried to find a creative way to speak out and shout our voices out loud.
"We decided to try new skills that we've never done before, like photography, poetry and film."
The youth group attended workshops with artist Joanne Tremarco, photographer Andrew 'AB' Abrahamson and spoke to poet and survivor Kiara Mohamed.
These sessions helped the group learn ways of educating and expressing their thoughts and feelings about FGM through art.
Malcolm said: "After speaking to a survivor with an experience with FGM, it touches you. When I heard of young women dealing with these harmful practices, it made me want to do more and make a change.
"At first I thought it was just a tradition but then I found out it's not. It's people taking away freedom without their consent, those were the things I didn't know."
This can be a dangerous procedure for women to go through. It's normally carried out by members of a community who are not medical professionals.
Traditional circumcisers or cutters generally don't give young girls anaesthetics to ease the pain.
It can come with serious health implications to young women, such as excessive bleeding, infections and urinary problems.
Malcolm told us about the photograph he took which was featured in the exhibition, it's called 'Bounded'.
He said: "Through the process of FGM you get bounded down while you're still in pain. That was the inspiration behind the photo, the pain and darkness survivors go through."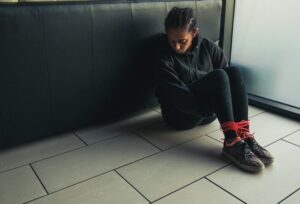 The photograph has been described to show a woman: "Tied down with a missing part of them that will never be regained again."
200 million girls and women have already been reported to of been victims of FGM across the world.
This practice is something which still takes place among certain communities as it is often seen as a 'cultural tradition'.
Savera UK also supports people affected from honour-based abuse. They provide a voice for those affected by harmful practices.
If you need their support, you can contact the helpline on 0800 107 0726 on weekdays between 9am and 5pm. Or reach out through their website for more information and advice.
Social short by Saskia Fryer.                                             Photo Credit: Savera UK
Featured image of the #ENDFGM exhibition poster by Savera UK charity.