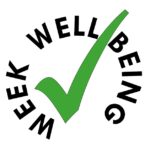 For as long as I can remember, I have suffered with something called hypothyroidism (underactive thyroid) – a condition where my thyroid gland does not produce the correct number of hormones.
The condition is one of two types and it affects a variety of different body functions including my weight, blood pressure, muscle strength and mood.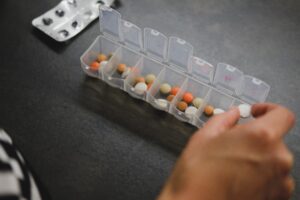 I have suffered with it since I was 13 and for the past nine years have had to take hormone replacement medication called levothyroxine to repair the imbalances in my body which will affect me for the rest of my life.
However before I was diagnosed, I didn't know much about the condition or even what a thyroid gland was!
And even now when I explain to people what my condition is, most of them are just as confused as I initially was.
This got me thinking…how many people know what a thyroid is and what risks it can cause if is not checked out properly?
What is a Thyroid? 
The thyroid is a small butterfly-shaped gland located in the neck, just in front of the windpipe.
It produces two hormones called thyroxine and triiodothyronine, which affect things such as heart rate and body temperature.
Sometimes however, the thyroid gland can have imbalances when producing these hormones which results in a thyroid imbalance condition.
Thyroid conditions
There're two main thyroid conditions.
Underactive thyroid is the one which I have suffered with since I was just 13 and occurs when the thyroid gland is not producing enough hormones.
Overactive Thyroid (hyperthyroidism) is the opposite and occurs when the thyroid gland produces too many hormones.
The conditions are quite common in the UK, with one in 20 people suffering with a thyroid condition.
Both conditions show a series of different symptoms including fatigue, mood swings and changes to muscles, which if left without treatment can cause more serious affects including eye conditions and pregnancy complications.
To maintain it, most people take medication to either replace or prevent the hormones being produced and in rare cases can have surgery to remove part of the gland.
It can be hard to cope with, especially when you do not understand fully what it can impact and because not many people know what the condition is, I have found it difficult in the past to get support, which is the case for many people.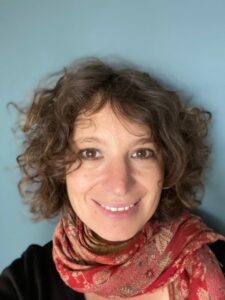 Dr Georgina Conway is the founder of The Thyroid Clinic which she set up after she was unable to find the correct support when she discovered she had Hashimoto's disease (Autoimmune hypothyroid).
She told Merseynewslive: "The main aim of my clinic is to help as many people as I can who find themselves in the same position that I was in eight years ago.
"I know through personal experience that having someone professional on your side who gets what you are going through is empowering in itself."
She emphasised the importance of raising awareness about the conditions, adding: "Unfortunately thyroid symptoms are wide ranging and vague, which can be attributed to many other issues including mental health issues but there are so many people out there suffering unnecessarily with thyroid problems who with the correct, investigations, diagnosis and treatment can lead a life worth living again.

"my treatment has helped people manage and treat things related to thyroid like ocd, agrophobia, infertility issues, chronic fatigue and much more which is why thyroid conditions need to be talked about!"
For more information about The Thyroid Clinic you can visit their website here.
Thyroid Cancer
Like many things, the thyroid gland can also be at risk of being affected by cancer.
Thyroid cancer is a very rare type of cancer which is most common in women aged between 30 and 60.
It is usually treatable, but can sometimes come back after treatment.
However, despite the high curability rate, the process of treatment for thyroid cancer can be very isolating, especially if they are unaware of what it is.
Kate Farnell (MBE) is the founder and CEO of The Butterfly Thyroid Cancer Trust which is the first UK national charity dedicated solely to support thyroid cancer patients.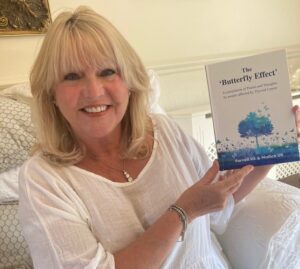 It provides patients with a variety of different services including; a thyroid cancer support helpline and a BMA approved information DVD.
They also run a national TV ad on ITV and Sky to help raise awareness about 'checking your neck' and help make patients going through radioactive therapy more comfortable, providing care packages and previously funding the redesigning of treatment rooms in hospitals to make the surroundings calmer.
Kate – who suffered with thyroid cancer over 20 years ago – told Merseynewslive about her journey, why she set up the organisation and the importance of raising awareness about thyroid cancer:
For more information about the trust then visit their website here 
For more information about thyroid conditions and thyroid cancer then also visit the NHS website.