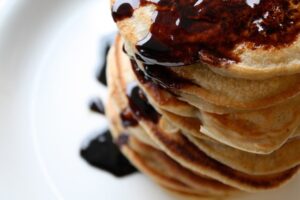 As today is shrove Tuesday, the nation rejoices at the opportunity to stuff their faces with as many pancakes as they can stomach.
People around the country absolutely love flipping their batter every Pancake Tuesday and who can blame them?
An opportunity to eat pancakes sweet or savoury without feeling any guilt is a tasty prospect.
There are huge debates about what the best toppings are for the fluffy treats. Some prefer to simply dust their pancakes with lemon and sugar, whilst others are fans of more obscure fillings such as tuna.
Pancake Day tomorrow, can't wait for my usual breakfast of Pancakes with Tuna – delicious 😊 pic.twitter.com/MqTcRGnJQI

— Ian Abrahams (Moose) (@BroadcastMoose) March 4, 2019
In celebration of one of our favourite days of the year Merseynewslive looks at the greatest pancake toppings to make your Pancake Tuesday that much better.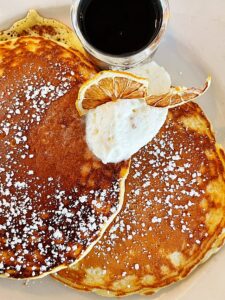 5. Lemon and sugar pancakes
The most simple offering on the list, a classic for many and the most understated topping for a pancake. Lemon and sugar compliment the fluffy pancakes beautifully and are a tasty, subtle treat for those not wanting to give ourselves a stomach ache after devouring too many.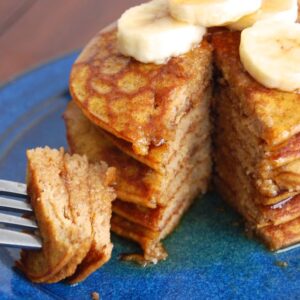 4.  Banana and toffee pancakes
Why not combine two desserts with a beautiful Banoffee pancake? Bananas compliment pancakes nicely no matter what sauce accompanies them. If you're not the biggest fan of toffee, you could try some crunchy peanut butter to offer a different texture.
3. Jam and cream pancakes
A quintessentially British option for the UK's pancake day. As pancakes are meant to be enjoyed as a fluffy, light dessert it feels right to not overpower them too much with too many toppings. Jam and cream compliment many different types of cakes and pancakes can be added to the list. For an extra something, add fresh strawberries.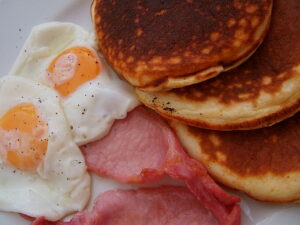 2. Breakfast pancakes
Though it's not necessarily the most British thing in the world, breakfast pancakes are a hugely popular treat. Just add some sausage and bacon to your pancakes as you fancy. If you want to add eggs you can but the most controversial addition to these would be maple syrup. A classic in America and Canada, do you dare add sweet syrup to the savoury bacon and sausage?
1. Nutella and vanilla ice cream pancakes
Nutella, ice cream, pancake batter. What's not to love? An indulgent treat that hazelnut lovers can get their teeth into. The richness of the Nutella shouldn't be too much for the light ice cream and pancakes to handle. If you're feeling extra adventurous, add some toasted hazelnuts and milk chocolate pieces to the dish.
To find out what the people of Liverpool thought about their favourite pancake toppings, Mersey News Live took to the streets of the city centre. The most popular topping for those asked was lemon and sugar, but there were some interesting answers!
Agree with our ratings and the opinions of those we asked? Let us know if you agree or enter your own favourite pancake fillings below!