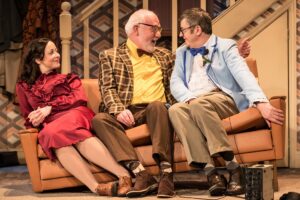 A star-studded cast are heading to St Helens Theatre Royal this August to perform the much acclaimed Some Mothers Do 'Ave 'Em.
The glitzy cast, headed by comedian Joe Pasquale, will bring Ray Allen's TV comedy from the 1970s to the stage.
Pasquale will be reprising the role played by Michael Crawford, Frank Spencer, an accident-prone man constantly trying to hold down a job.
Frank is supported through his endeavours by his long-suffering wife Betty,played on stage by Sarah Earnshaw.
The stage show aims to do the 1970s television show justice as Frank tries his hand at becoming a magician.
The show, which is produced by Limelight Productions, promises "the ultimate feel-good night out, washed down with lashings of nostalgia."
Pasquale and Earnshaw are joined on stage by Susie Blake (Not Going Out), Moray Treadwell (The Witcher: Blood Origin) and James Patterson (The Phantom of the Opera).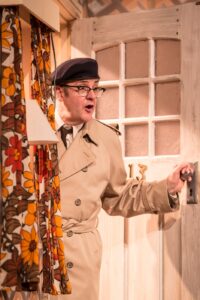 The production arrives in St Helens on the 2nd August and will run for seven shows including two 2:30 PM matinee performances on the 4th and 6th of August.
Tickets can be bought online here.
For more information about Some Mothers Do 'Ave 'Em you can visit their website, facebook or twitter.
Let us know if you're excited about the show being reprised for stage below!