Jamaica Making: The Theresa Roberts Art Collection at the Victoria Gallery & Museum
A beautiful collection showing the rich past of Jamaica, D. Emma Roberts has organised the first all-Jamaican art exhibition in Merseyside.
Jamaican Making opened this weekend, displaying over 30 pieces of artwork telling the story of the Jamaican independence in 1962.
Whether you're an art gallery regular or not, the exhibition is the perfect beginning of an education in Jamaican history.
Each piece within the exhibition has a statement to make and refers to a certain part of Jamaican history or culture.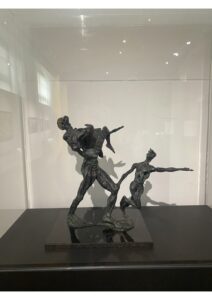 First Child (1998) by Raymond Watson was the first public sculpture by a Black artist in the UK.
The piece commemorates the 1976 Soweto Uprising, which were demonstrations and protests by black school children, many of which died.
The Soweto Uprising is a significant event in Jamaican history, but there are many visitors who won't have heard of the event.
Jamaican Making displays Priest 1 and Priest 2 (2017) by Alicia Lisa Brown, in which two women are depicted in priests clothing and angelic clothing.
The piece is a comment on women's mistreatment, despite their huge part in society.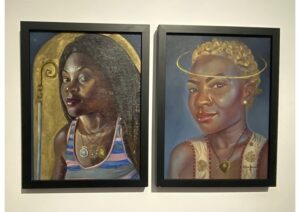 The exhibition also contains O'Mar McKay's Hidden Identity (2019), which is a short film which discusses McKay's own journey of self-discovery and the notion of 'fitting in'.
Jamaican Making is important for its uniqueness alone, but it is also vital for Merseyside as a multi-cultural area to understand the history, customs, and traditions of other societies.
Jamaican Making is absolutely worth a visit and is an intriguing, never-before-seen insight into Jamaican culture.
Jamacia Making is open until July 9.