Wirral residents have organised protests against planned cuts and service closures in the council budget.
Birkenhead is a significant part of the government's levelling up agenda. Despite this, libraries, parks and leisure centres have all closed across the Wirral.
The grant given to the council for maintaining services has fallen from £260 million to £37 million in 10 years. The effects have been wide ranging and include the closure of 11 libraries.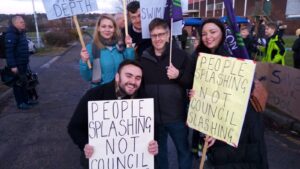 The council see these cuts as necessary due to budgetary constraints.
Regarding libraries, it said: "Maintaining the current provision 'as is' is not a viable option. The service is expensive, many libraries are underused, staffing is stretched and there is a shortage of funding."
Planned protests
Protests have already taken place due to the announced closure of Greasby library and Woodchurch Leisure Centre.
Locals have planned a march in Birkenhead to protect all Wirral resources and services. The march will take place on Saturday February 26 and will begin at 12:30PM in Hamilton Square.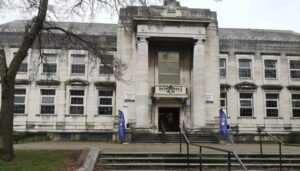 Wirral Needs Action are organising the protest.
They told Merseynewslive: "The services and community resources under threat are absolutely vital for communities on the Wirral. Every cut must be be opposed with equal determination."
Michael Gove appeared in Birkenhead on Tuesday in the middle of the protests for a surprise Wirral visit as part of the government's levelling up agenda.
However, many Birkenhead residents did not receive Gove's visit well.
"Michael Gove has a cheek even showing his face in Birkenhead. As far as I'm concerned, he is not welcome in my hometown," said Mark O'Brien of Wirral Needs Action.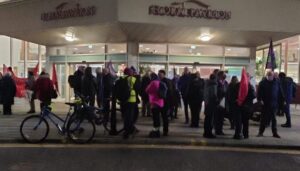 Government cuts have affected many areas of Merseyside and generated a cost-of-living crisis across the country.
Liverpool residents will also soon see a protest on their streets.
People's Assembly are organising a protest in response to the crisis outside St Luke's Church on Saturday February 12.
Michael Gove visits Liverpool to discuss levelling up at the Convention of the North