The organiser of a protest against the proposed closure of a leisure centre in Wirral has urged the local council to keep it open and said: "Please, have some common sense here."
Woodchurch Leisure Centre, Wirral is scheduled for demolition as part of a sweeping cuts programme, prompting Matthew Gibbs to organise a protest outside the popular sports and community venue.
People turned up at the centre last week donning swimming goggles and Boris Johnson face masks.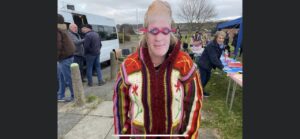 Mr Gibbs, the CEO of Birkenhead-based charity the Carrbridge Centre, said the protest was meant to be light-hearted.
But, he added: "On a serious note, how could you possibly think of taking away a perfectly useable swimming pool after Covid and talking about all the health conditions, then be thinking you are going to save money in the end?"
Wirral Council have earmarked the closure of the centre to save over £400,000 as part of a wider proposal to cut £27 million in next year's council budget.
However, since the closure was agreed by the council on January 17, a consultation has been launched asking for the public's views on the plans.
Mr Gibbs believes this is flawed thinking by the council as a response to the protest and publicity.
He said: "It prompted the council to put out a consultation but it won't actually be completed until a decision has been made on the cuts anyway, so it is a pointless consultation."
Wirral Council said low usage levels and the level of investment required were some of the reasons why the closure of the centre is proposed.
Mr Gibbs disagreed with the reasons and said: "The Carrbridge Charity is based opposite and we know that they have never been open and accessible to bookings for various things.
"There has been no investment at all in the last 13 years, so it has always been on the agenda to close it.
"We had a consultant two years ago who was highly surprised that the swimming pool was perfectly good."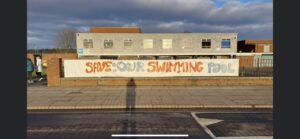 Mr Gibbs also had some grave concerns about the overall budget cuts.
He said: "Everybody has had to make hard decisions but the council are just offloading assets which will never come back. It is going to massively affect the community."
A request was made to Wirral Council for comment but there was no response.