For many in Liverpool, St Patrick's Day is a significant day of celebration of their own Irish culture and heritage.
It is estimated that three quarters of people from Liverpool will have at least some Irish heritage.
It is for this reason that the city has become widely known as the "real capital of Ireland" by its residents.
As a city, Liverpool is steeped in rich Irish history. The descendants of Irish migrants who remained in Liverpool have made a distinctive contribution to the multi-cultural heritage of the city.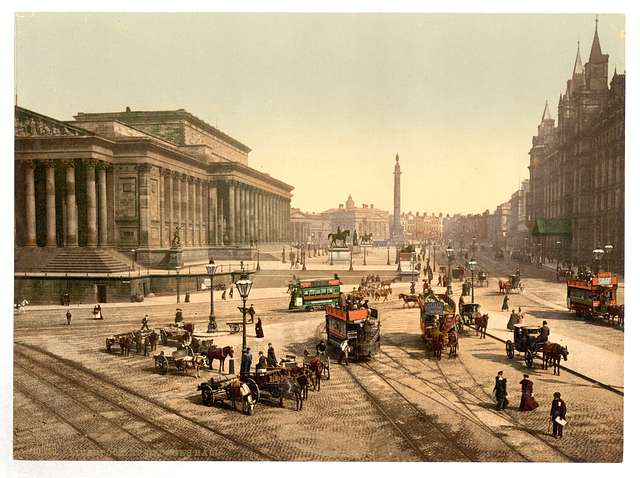 The 'Scouse' twang in the Liverpudlian accent is believed to have been developed with the influx of Irish migrants over the 19th century, a hybrid of Lancashire and Irish accents.
Some areas of Liverpool have a softer sounding accent and others more gritty, similar to Ireland.
Where did Liverpool-Irish history begin?
It is difficult to pin exactly when Irish communities began settling in Liverpool, as Liverpool's proximity to Ireland has meant there have been Irish communities settled in the city for many years.
Irish names were found to be prevalent among Liverpudlian people as early as 1378.
Large influxes of Irish migrants began after the rebellion of 1798.  Liverpool was expanding its seaport and docks at this time with the industrial revolution.
By 1841, 20% of Irish people living in England and Wales were found in Merseyside.
The Great Famine 1845-52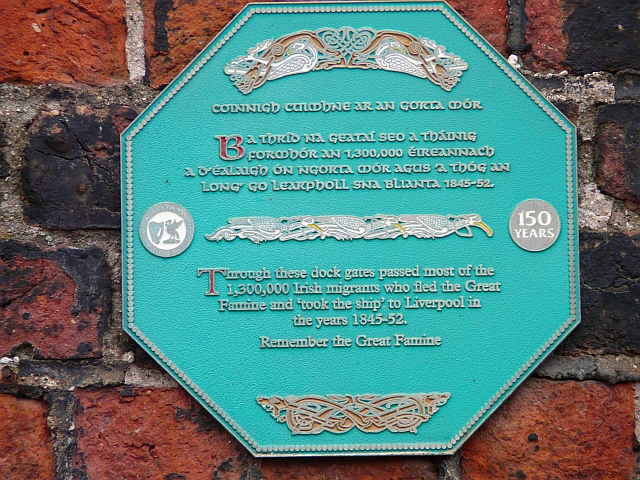 Many of those who travelled to Liverpool from Ireland were victims of the Great Famine of the 1840s.
From 1846 to 1853 during the Great Hunger in Ireland there were large waves of Irish migrants who came to Liverpool.
Over 1.5 million Irish people travelled in 'coffin ships' headed to Liverpool during these years; 300,000 Irish migrants arrived in the first five months of 1847 alone.
Stigma and Prejudice towards the Irish
The Irish faced much stigma on arrival and were victims of prejudice that hindered their employment prospects.
An article of 1931 in The Liverpool Review stated Irish immigrants were causing "grave injury… to the prosperity of Merseyside and to its population."
While some Irish migrants moved to Canada and North America, many settled in the city and established themselves in Liverpool's existing Irish communities. Many Irish migrants lived in poverty and were confined to low-paid jobs.
Irish women faced even more difficulties finding work, many Liverpudlians were reluctant to employ Irish women as domestic servants and advertising for these roles would often state 'No Irish Need Apply.'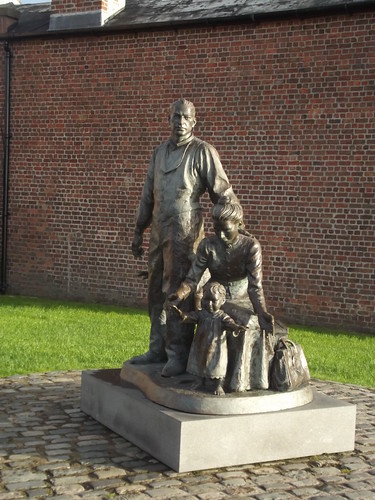 The Irish tended to congregate around 'core-streets' in the city's major working-class areas, close to the docks and casual labour markets, such as around St Antony's Church on Scotland Road.
Irish settlers took to work on the docks and many were employed in warehouses, carting tobacco, and lumping ship cargo.
There is a memorial sculpture by Eamonn O'Doherty, made in 1998 and dedicated to the memory of the Great Famine emigrants. It can be found at St Luke's Church or 'the Bombed Out Church' as it is known in Liverpool.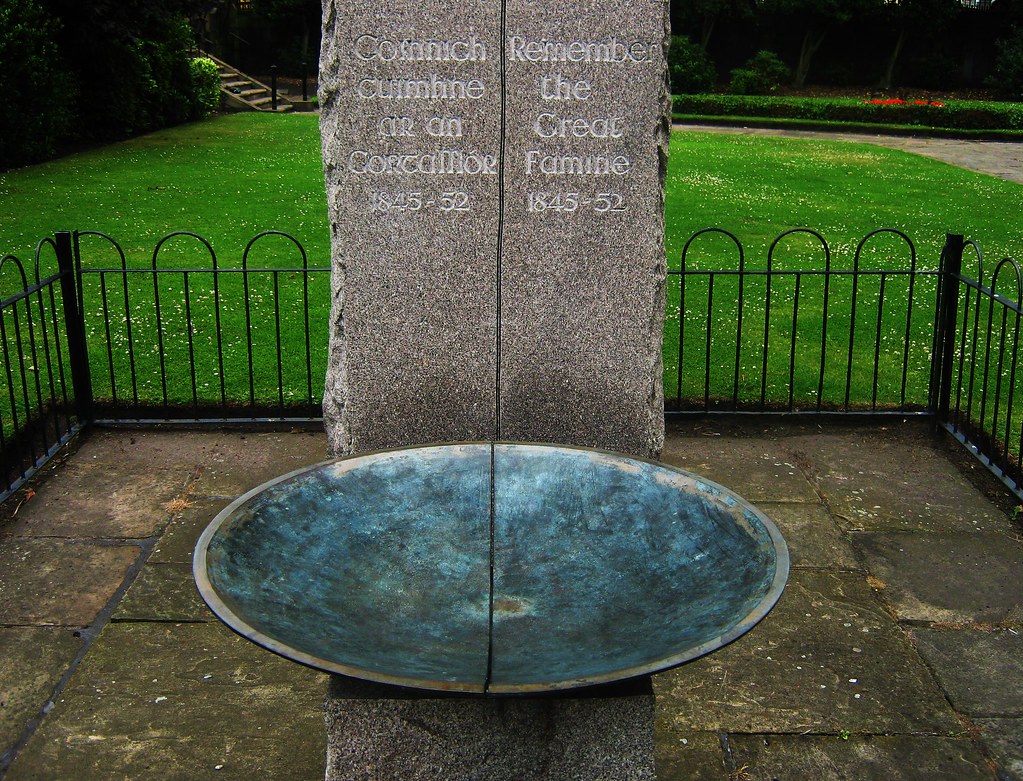 Much of the seven-and-a-half miles of docks in Liverpool were dug by Irish immigrants who were referred to as 'Navvies'. They dug out and built hundreds of miles of canals and railways across England. The Navvies feature in the words of the popular sea chanty, "Paddy on the Railway":
"In 1844 I landed on the Liverpool shore
Me belly was empty, me hands were raw
With working on the railway, the railway
I am weary of the railway
Poor Paddy works on the railway"
Poor Paddy On The Railway – Trad. Arr. MacColl
There was such a seizable Irish community during the 19th century, that Liverpool became the first and only constituency outside of Ireland to elect an MP from the Irish Nationalist Party in 1885, T.P. O'Connor.
The Legacy of Liverpool's Irish Migrant Communities
Irish communities have made incredibly significant contributions to the history of Liverpool over the years.
Here is an 'at a glance' look at some of the most notable Liverpool-Irish people and places that have had a significant place in Liverpool-Irish history.
People
Michael James Whitty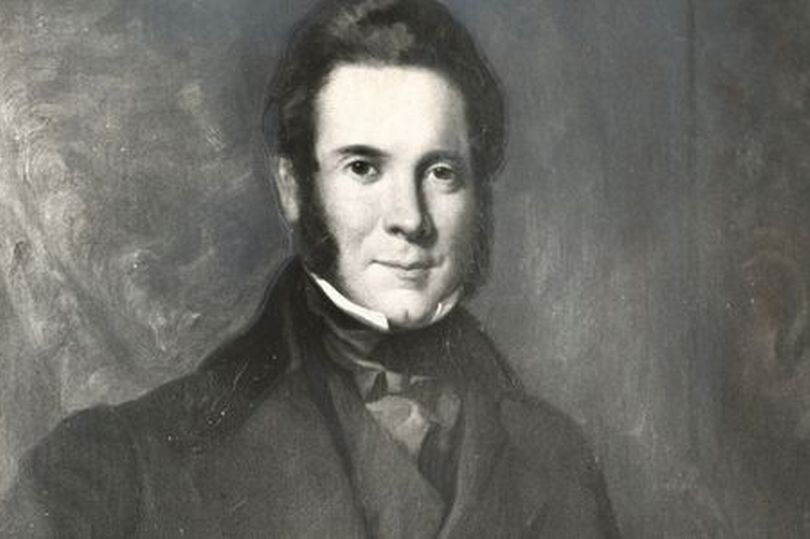 Michael Whitty (1795-1873) was born in Wexford, Ireland. A former Chief Constable for Liverpool, he was the founder of Liverpool's Fire Brigade. He went on to become a journalist and newspaper editor, founding the Liverpool newspaper The Daily Post at one penny per copy, undercutting the best-selling paper of the time Liverpool Mercury.
Agnes Jones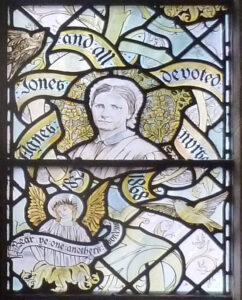 From County Donegal, Agnes Jones (1832 – 1868) was one of the first graduates of Florence Nightingale's nursing school and became the first trained Nursing Superintendent of Liverpool Workhouse Infirmary. Florence Nightingale said of her 'She overworked as others underwork.  I looked upon her as one of the most valuable lives in England.'
Kitty Wilkinson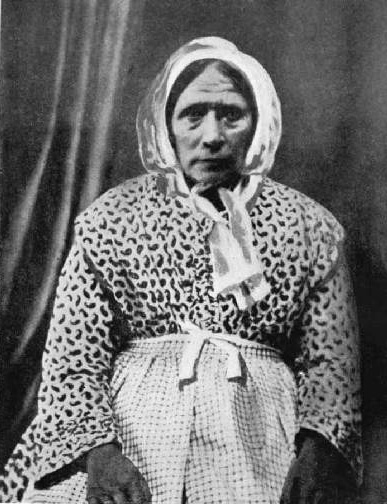 Born in County Londonderry, Kitty Wilkinson was known as the 'Saint of the Slums'. During a cholera epidemic in 1832, she invited those with infected clothes and linens to use her boiler. She began the first public washhouse in Liverpool and received further funding to set up combined washhouses and public baths.
Richard Sadleir
Richard Sadleir (1794 – 1889) was born in Cork, Ireland. He was a schoolmaster for the Male Orphan School in Liverpool from 1829 and was elected Liverpool's very first mayor in 1875.
Sir William Brown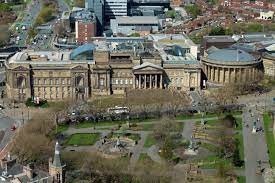 Sir William Brown (1784 – 1864), born in Ballymena, was a wealthy banker and MP who funded the construction of the World Museum and Central Library. At the cost of £40,000, he called it "a gift to the people of Liverpool". He also helped establish the Bank of Liverpool. He became a Freeman of the City of Liverpool and promoted the reform of Liverpool docks.
Places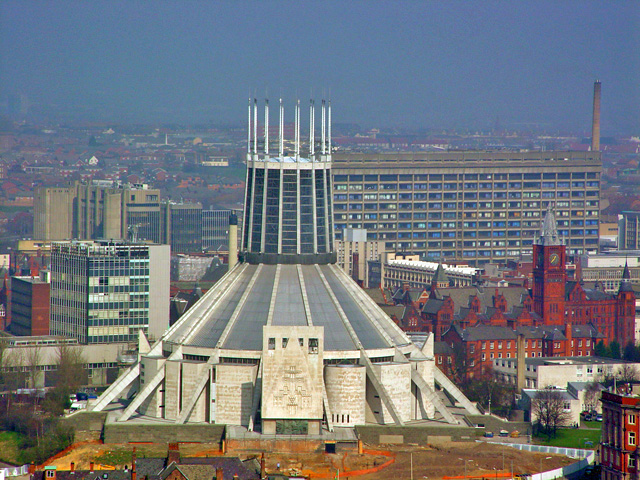 Liverpool Metropolitan Cathedral – "Paddy's Wigwam"
Liverpool's Metropolitan Cathedral was built specifically to serve the Irish immigrant community and to serve their strong Catholic faith.
Original plans for the Cathedral would have made it the second largest Cathedral in the world. The building is endearingly nicknamed Paddy's Wigwam, reflecting the original purpose of the building.
The Irish Name for Anfield
Anfield is named after the Irish town of Annefield. Documents suggest that Robert Graves, a former mayor of Liverpool from 1860-1861, bought land in the area and called it Annefield Farm after his childhood home in New Ross, Ireland.
Liverpool's Irish Street Names
Ulster Road, Munster Road, Belfast Road, Killarney Road and Donegal Road are all street names in the Old Swan area of the city which celebrate the city's Irish history.
Liverpool's Old Irish Centre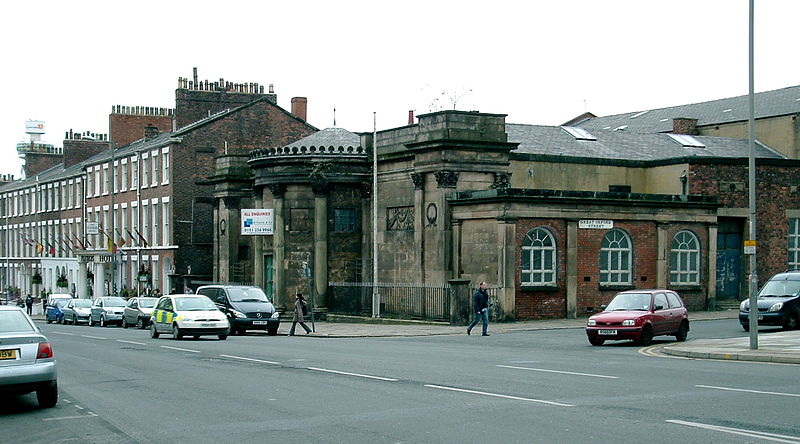 The Wellington Rooms formed the hub for Liverpool's Irish Centre in February 1965, hosting ceilis, music, drama performances and serving as a base for many Irish clubs and societies.
The Irish Centre relocated and the building has remained derelict since 1997.
Liverpool Irish Centre remains a community and social hub at the heart of the Irish community of Merseyside at St Michael's Parish in Everton, with its mission to promote Irish heritage and culture and to provide a spiritual home for all Liverpool-Irish people.
Calderstones Park
Calderstones Park is home to six megaliths from the remains of a 50,000 year old Neolithic burial chamber. The stones have unique markings in spiral and circular shapes that were very common in the north and east of Ireland and were used as part of a communal burial place for ceremonial worship.
Liverpool's Irish connections go back centuries, and Irish people, culture and traditions continue to shape the city.
On St Patrick's Day in Liverpool there is much to reflect upon and celebrate.