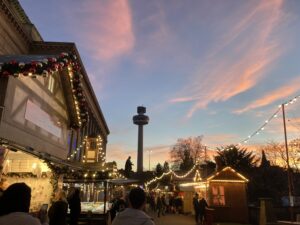 A Merseyside charity which supports local schoolchildren is holding its annual Christmas Carvers Lunch again this year – and there is still time to support them.
Tickets are available for the Children's Charity Merseyside event at the Hilton Hotel, Liverpool, on December 8.
Chairman Jim Donaldson said: "As a charity we have had a busy year helping children here on Merseyside.
"We have been reaching out to local schools and providing them with much needed assistance. One of the items much requested are PE kits.
"We have purchased them for several schools and are proud to display our logo on the shirts of a girl's football team in Liverpool."
The charity has assisted over 1,500 children locally over the course of the year. To find out more about the charity, visit their website here
Cost per ticket is set at £75, with cost per platinum ticket at £95. However, the charity only has a limited amount of platinum tickets available.
Jim added: "As in previous years there will be a small number of Platinum tables available on the day so, please book early to avoid disappointment."
Bookings can be made by contacting them at [email protected]
Other local charities which are appealing for your donations this Christmas include:
Featured image (c) Dietmar Rabich via Wikimedia Commons