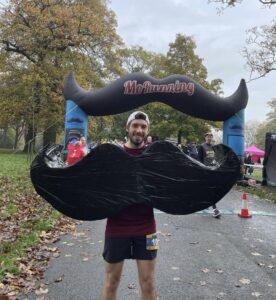 Morunning is back this November to help bring the community together by raising awareness and fundraising for men's health issues.
The Liverpool 1.5k, 5k, 10k and half marathon MoRun will take place at 9:30am on Saturday (November 18) at Croxteth Hall and will include a range of competitions and prizes.
Morunning proudly supports Movember, the charity which raises funds and awareness for testicular cancer, prostate cancer, mental health and suicide prevention.
Many participants raise funds through competing in sports activities such as running and rowing, and through the well-known moustache growing that the charity is best-known for.
Fix Events Director Helen Stammers told MerseyNewsLive: "By taking part, by challenging yourself to achieve your running goals and being part of these events, you are contributing in such a vital way.
"Our goal is to ensure you have fun, you smile, laugh, meet some incredible people, feel welcome, feel the MoLove and we want you to walk away with incredible memories, as well as an awesome MoMedal!"
It is Movember's 20th anniversary this year. The initiative has welcomed over 7m participants since its beginnings in 2003.
Helen stressed that women were also welcome to take part: "These runs support Men's Health through Movember and without a doubt MoSista's make up around half of all our runners!
"Ladies are essential to making MoRunning a success, getting the MoBro's running and helping raise awareness."
To support the cause, join participants at local events or make a donation, search for @UK.Movember.com
Featured image: Helen Stammers