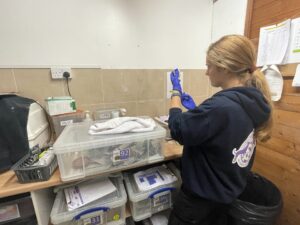 In recent years, the European hedgehog has been placed on the Red List of Britain's Mammals.
They are said to be 'at risk' by the International Union for Conservation of Nature, due to the sharp decline of the species over the past few decades.
Now Jackson's Animal Rescue Wildlife, Wirral, is admitting such an overwhelming number of the creatures that they are at 'breaking point.'
With one of the only hubs in the area still accepting admissions, phone calls from the public throughout the day means constant check-ups- with volunteers bringing the animals in from as far as Southport.
Becky Whalley, Wildlife Centre shift leader from the charity, said: "We, as staff,  have been on training courses for hedgehogs, so we do know quite a lot but it's always really good to have vets on hand if there's ever something we're unsure about we will give them a call just to see if they can offer any different advice.
"We could not do what we do without volunteers, so they are really important to what we do."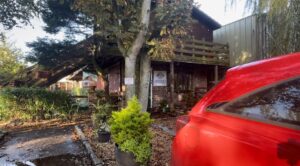 With inconsistent temperatures over the past few weeks, hibernation has not yet been possible for the nocturnal mammals, causing them to have to find food still. Many of them are becoming ill.
This has been an effect of climate change, with temperatures being warmer at this time of year than previously.
The animal sanctuary has set up a JustGiving page, sharing information on the situation, and showing how much people can help.
Help our hedgehogs – JustGiving
Becky added: "People are really generous, they send us food. They'll send us syringes when we need syringes- so that does help but ideally we'd like a bigger location, like even better facilities just so we can take in so much more."
Articles online show what the public can do to help wildlife animals, in gardens and local areas:
Watch Daisy Walker's video report here:
Featured image: Daisy Walker