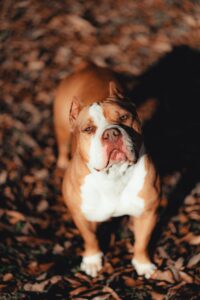 Further details have been announced about the American XL bully dog ban in England and Wales, with the breed being added to a ban list on December 31, meaning owners will have until the end of January to register them.
The announcement was made following a string of attacks which the breed was involved with.
This means that owners of the dog breed are required to muzzle their dogs under a new law. These new rules will also make it illegal to buy, sell or advertise XL bullies.
Despite this, the government has announced that there will be compensation would be provided to help owners with the cost of having their pet put down by a vet if they choose to make that decision.
Featured image: Luis Negron, via Pexels