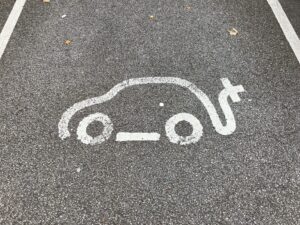 Bill Esterson, MP for Sefton Central, has demanded more electric vehicle charging points to be installed in the North of England through levelling up programmes.
Liverpool City Council announced at the start of the year that 300 new electric vehicle charging points were to be installed, which took the total number in the city to 450. These new charging points are installed directly into lamp posts across the city.
Speaking in parliament, Mr Esterson brought up the fact that the 14 biggest Northern cities have fewer charging points than the City of Westminster alone. He asked: "How does the chasm between the number of charge points in London and the absence elsewhere demonstrate levelling up?"
More and more electric vehicles are being registered in Liverpool every year, with over 900,000 fully electric cars and a further 550,000 plug-in hybrids on UK roads as of September this year.
For example, the Philharmonic Hall car park currently has two EV charging ports installed. Jackie Mogan, floor staff at the Philharmonic, said: "Only one staff member uses it, but I have seen people come in and use the charging point".
Featured image: Jake Hughes