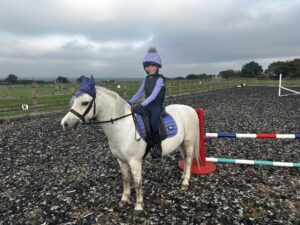 Millie Mortimer, 10, from Frodsham has won herself a junior title with her Welsh Pony, Admiral, at the Horse of the Year show.
The former carriage driving pony excelled over the fences proving that he could turn his hoof  to show jumping!
After making it through four qualifying rounds, the duo made it to the working hunter pony of the year final.
The Mortimer family have owned Admiral for three years, Millie's first ever riding horse so it is an extremely proud moment for the family. Millie said that Admiral was her best friend.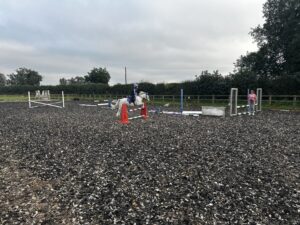 Millie was competing against 70 competitors in the qualifying rounds and it was soon narrowed down to the best 17 in which she still came out on top!
Millie's mum Bianca, who purchased Admiral, said: "We wanted to come home having had a really good experience so to win, was just a dream come true".
Mum Bianca is an accomplished horsewoman herself and is well known throughout the Cheshire region. She introduced Millie into the horse world, teaching her how to ride from a young age.
Millie, having grown up in this environment since day one, really has a passion for horses. The Mortimer's are a complete package with dad, Des a farrier – this really is a family affair!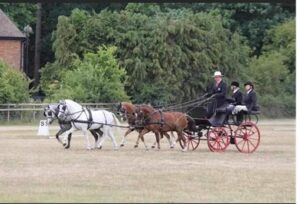 It is clear that Millie's future in the equestrian department is a bright one and whether Admiral will continue competing in future competitions or not, she will certainly not forget him!
Admiral, 13, is a Section A Welsh pony, one of Britain's native pony breeds. He has the substance, stamina and soundness of his ancestors.
Grey ponies go lighter with age, but age has certainly not changed Admiral's joy and love for being an active horse.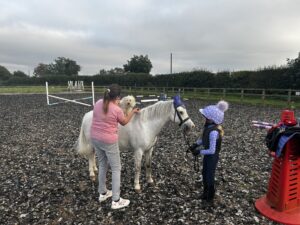 The Welsh Mountain pony is  one of the most popular of  British Mountain and Moorland Breeds and provides the foundation from which the other Welsh Sections evolved from.
Julias Ceaser referred to the ponies with admiration for their docility, speed as chariot horses and their usefulness as riding horses.
It is safe to say you can be keeping an eye out for Millie in the Olympics in the future!
Featured Image by Bianca Mortimer.