It may have been raining but that didn't dampen the spirits of the revellers enjoying Liverpool's annual Saint Patrick's parade.
This year was the seventh year of the parade which followed a new route, from the Old Irish Centre on Mount Pleasant down to Slater Street.
The celebration, also known as the feast of Saint Patrick, is a religious holiday held on the death date of Saint Patrick, the foremost patron saint of Ireland.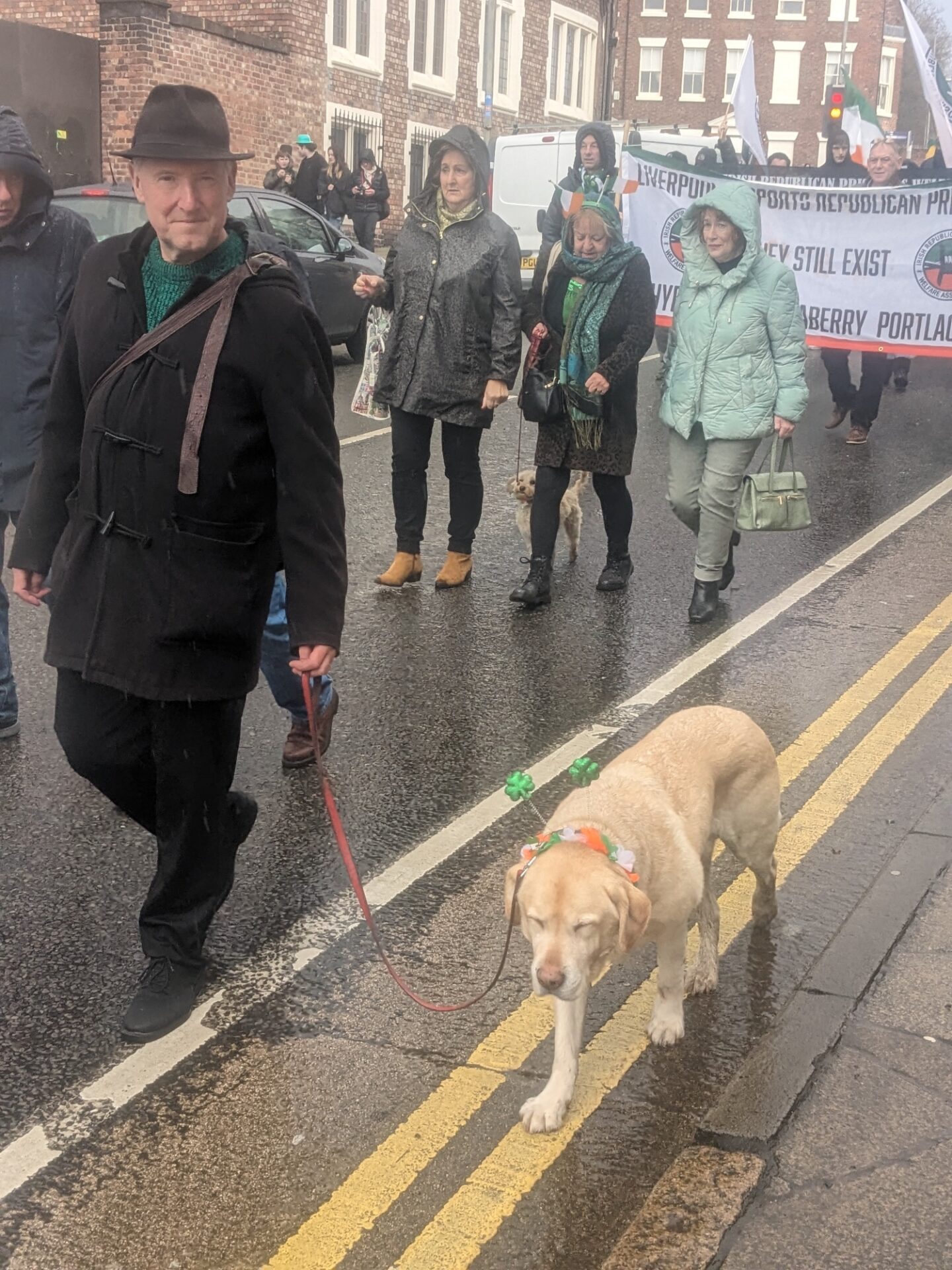 Around three quarters of the city's population have Irish ancestry of some kind, so Liverpool is the perfect city to celebrate the event in.
A marching band led the parade from The Metropolitan Cathedral to the Anglican, and down the street into town.
Two women from Derry stole the show, one clad from head to toe in neon green, with a wig and sunglasses. Her friend sported a green inflatable suit to the delight of those watching.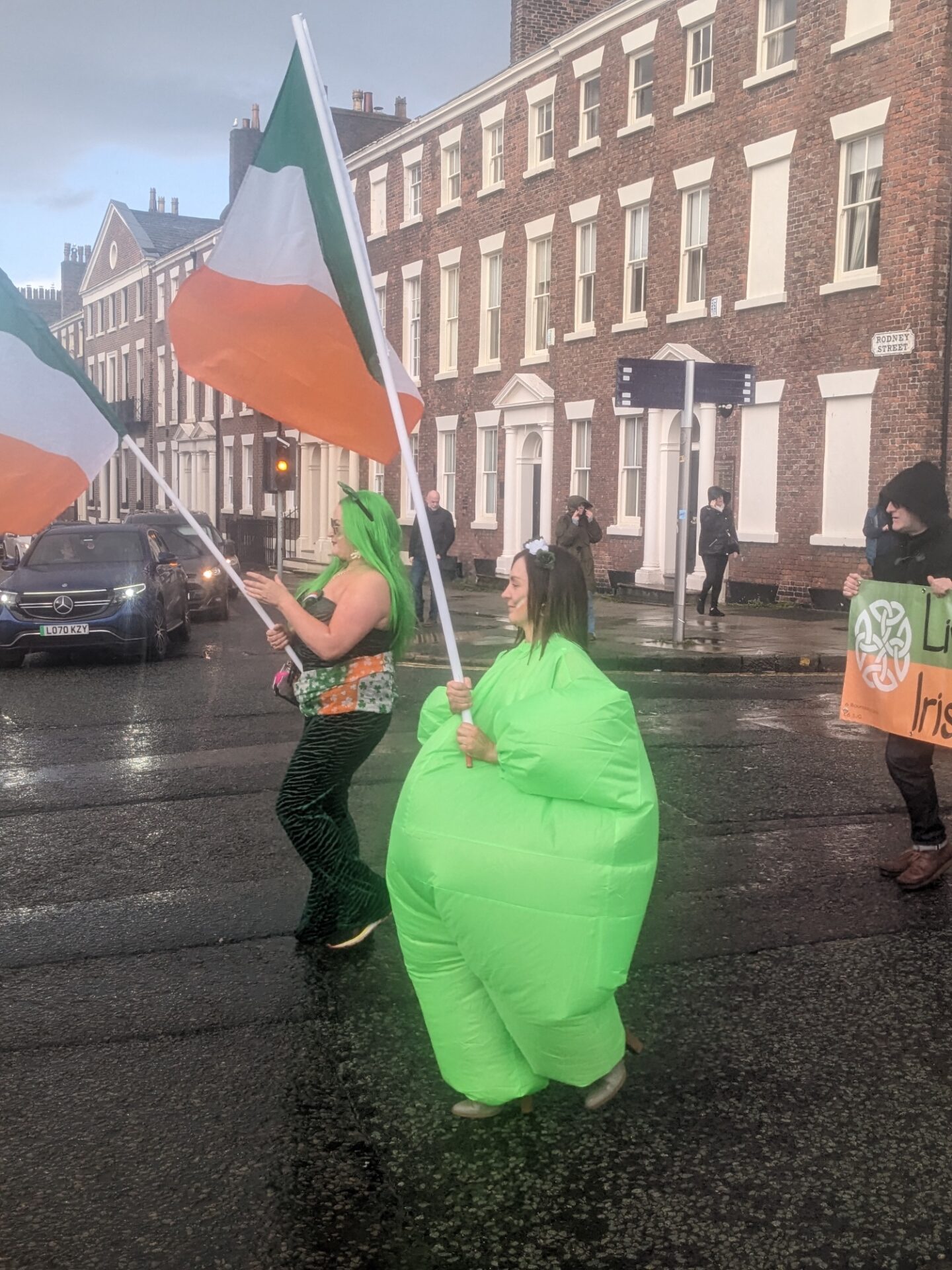 One walker told Merseynewslive: "The parade is fantastic. It's a vibrant city, very artistic and the people are very down to earth."
People could be seen watching from their balconies as green cars drove along with the crowd and people decked out in Irish colours revelled in the streets.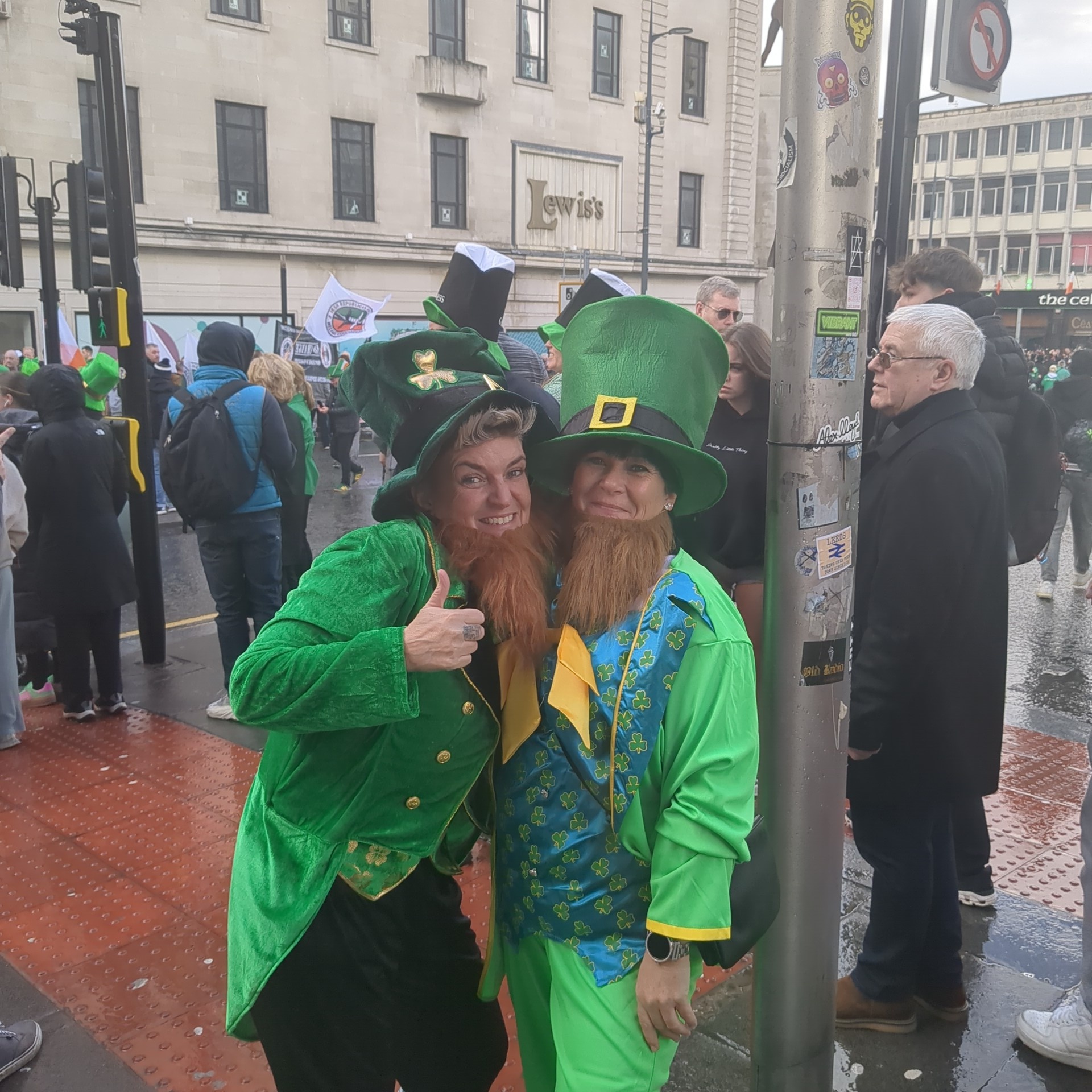 As expected, the Irish pubs in the city centre such as Scruffy Murphy's were packed out, with live music and dancing.
Punch Tarmey's in the Baltic Triangle was also full of life, as a singer performed a two-hour set.
Alex Stuart, assistant general manager at Punch Tarmey's told Merseynewslive: "It's been a really cool vibe, everyone's been so positive. The whole city comes alive on Paddy's Day."
He also said: "My partner's family are Irish so it's a very big deal to them.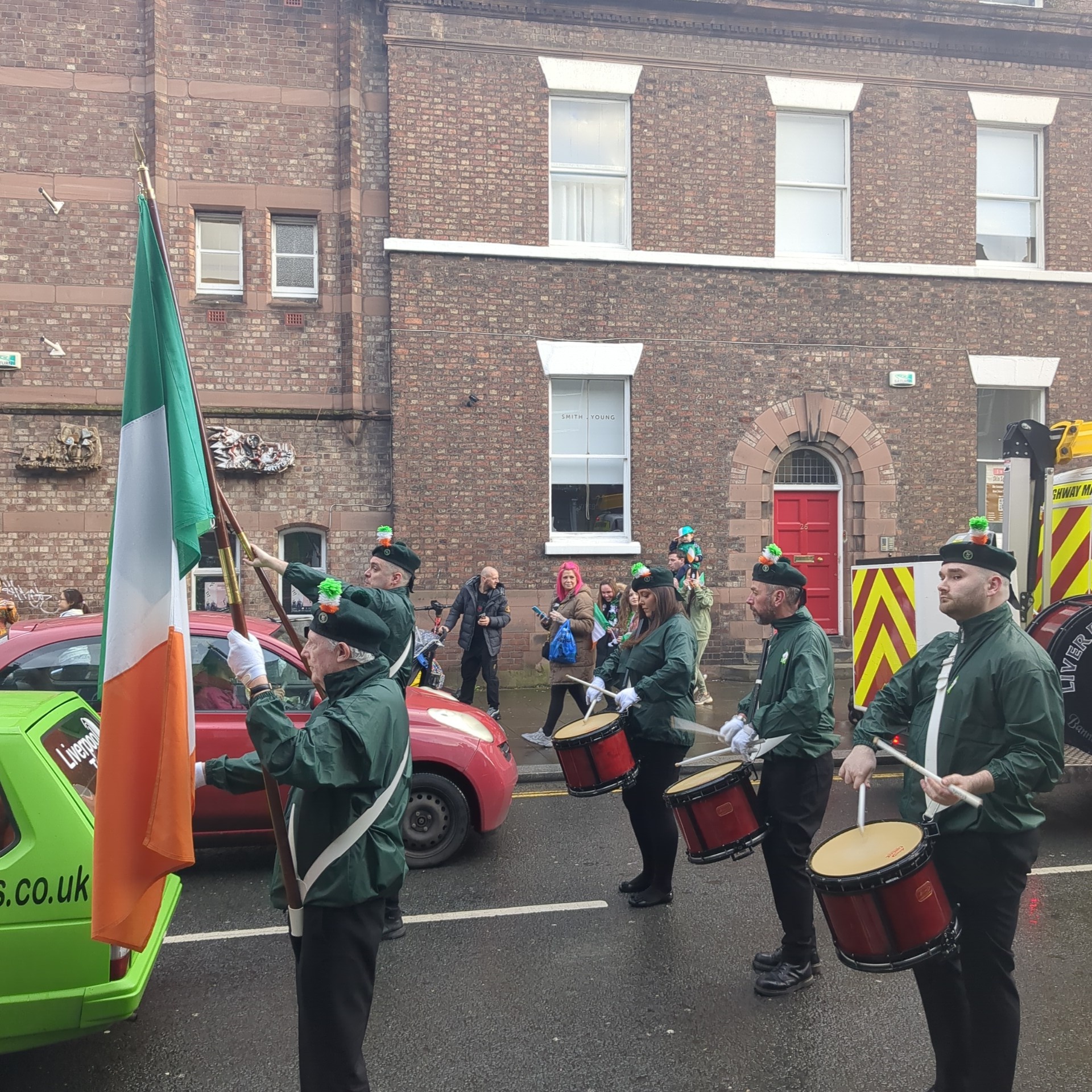 "It does feel like a celebration, because the vibe in Liverpool at the minute is electric, so when they're celebrating in work, it's a really good way to celebrate the holiday with the music and everything."
Alex said the Irish pub had a huge increase in sales due to the holiday.
It was a rare sunny morning on the day, however during the parade and the celebrations after, the rain was on and off.
But this didn't stop people from enjoying themselves and keeping the energy up as they walked down to Slater street.
Overall, people seemed in high spirits, with a huge age range of people out on the day, from families to students.
People also brought their dogs out, decorating them with green accessories to match those of their owners.