A Toxteth teenager is at the heart of an extraordinary project to transform a community garden.
Khan Odita, 15, established the Mulgrave Street Action Group (MSAG) with an initiative to transform an eyesore that was plagued by fly-tipping.
Speaking to Merseynewslive, Khan said: "I started interviewing the neighbours about the fly-tipping, particularly this spot here.
"We have stripped it back to its minimum and want to transform it from something that was the detriment of the community into what should be a positive."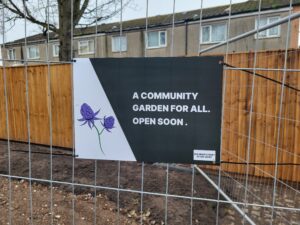 Khan works closely with volunteers, Liverpool Street Scenes (LSS) and his local councillors Lucille Harvey, Tomas Logan and Sarah Doyle.
They supported Khan on the project to maintain the space, allowing Community Gardens to commence.
Khan obtained a licence for the land from Liverpool City Council (LCC) after his voice was heard following appearances on ITV and the BBC in 2021.
When the garden is finished Khan hopes that it can be used for numerous community activities.
He said: "We hope to deliver many activities from the site, such as art classes or anything really.
"There's a lot of space there and it's going to be a really nice garden in the middle of an urban city, which is exactly what we need in an area like this."
Khan's work was recognised by Liverpool City Region (LCR) when he was awarded the Culture and Creativity Student Inspiration Award.
The project has also secured LCR Community Environment Funding as well as donations from National Lottery Funding.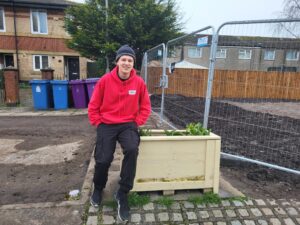 Others have expressed their support for the project that Khan is pioneering.
Lucille Harvey, Councillor for Princes Park Ward, said: "I have supported Khan from the beginning as I feel it is important to empower the voices of young people.
"The Community Garden build will make a huge impact to the lives of residents."
Sonia Bassey, chair of Mandela8, said: "This is an amazing achievement at such a young age.
"This community is action."
Anybody of any age can contribute
Khan now sits as Vice Chair on the LCR Young Combined Authority Board where he shares his experiences with other young board members and provides keynote speeches about the work he does.
Despite this, other young people have yet to join the project but Khan hasn't ruled this out.
He said: "Other youths haven't volunteered yet but I am open to working with absolutely anybody.
"If anybody wants to volunteer, whether that be youths or the elderly, the action group can use any hands to help."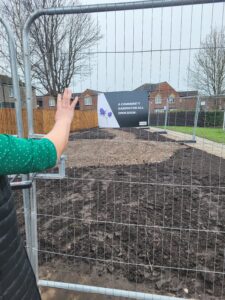 The Community Garden build is expected to be complete by the end of March or early April and Khan is already thinking about other projects.
He said: "As someone my age who has gone and done this, I now understand the processes involved.
"I now know how to create something for people and also tackle issues that we might face so it could possibly be something that we could do in other places in the future, but let's get this one done first."
For more information, see MSAG website page on The Garden Project: https://msagl8.co.uk/projects/#garden
Litter pickers' recycling project turns 'laughing gas' canisters into community cash